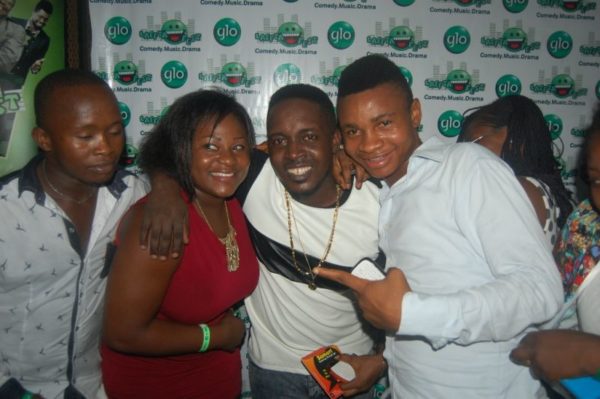 Owerri, Imo State capital, was treated to a long night of fun and excitement as Globacom staged Africa's the huge comedy show known as the Glo Laffta Fest, in the city on Sunday 3rd November 2013.
Government officials, businessmen, civil servants, workers and students filled the Rochas Convention Centre, venue of the show to the brim to savour the amazing evening of rib-cracking jokes and delightful music. The expectations of the guests at the shows were met as the 12 comedians who were on call sent them laughing heartily non-stop with hilarious jokes complemented by hit tunes from three of Nigeria's leading musicians.
Popular comedian Basketmouth led the likes of the hilarious Okey Bakassi, Senator, Julius Agwu, the Ugandan sensational standup comedian, Salvador, Gordons, Buchi, Akpororo, Funny Bone, Emeka Smith, 2CanTalk and Osama to entertain the audience with exceptionally funny and spontaneous jokes. Mr. Incredible, MI, ended his performance with his hit track, Africa rapper Number 1, which had virtually everybody in the hall chorusing with him.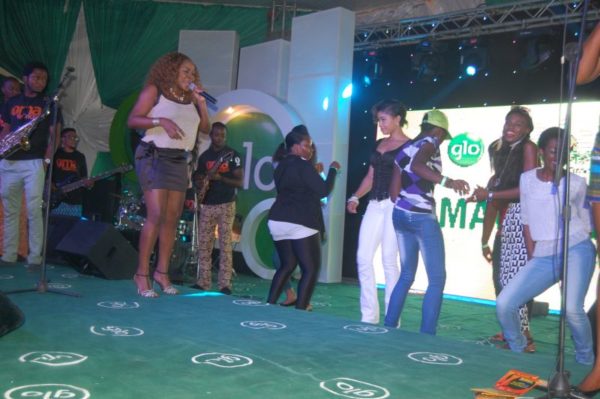 Naeto C, an indigene of Owerri was super thrilled to perform in his home town for the first time and he wowed the crowd with a brilliant performance powered by two female dancers. The energetic Omawumi also came to the party, crowning her performance with her hit song, Who I go tell.
The Ugandan master of comedy, Salvador, was one of the major highlights of the evening as the audience connected with his demonstrative jokes. He got a standing ovation for his session. His Nigerian counterparts drew their jokes largely from contemporary developments in the Nigerian social scene to entertain the people. Buchi recalled a lyric from a popular music where an artiste mentioned a banana line 15 times in quick succession.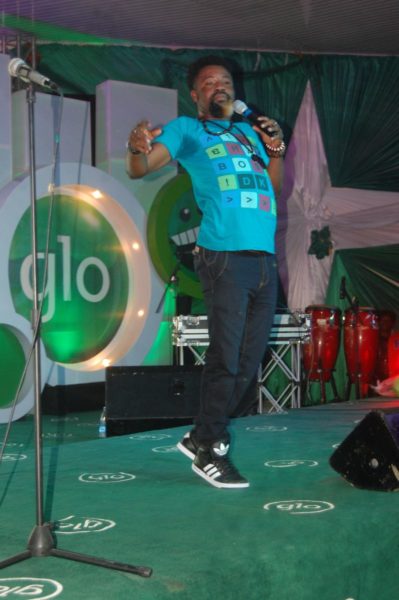 Basketmouth who anchored the show, asked the crowd to show some love to Globacom for organizing the event and the crowd responded with a deafening ovation.
By the time the curtain was drawn on the event aptly tagged Invasion LOL, the audience, among whom were Hon. Chike Orjiako, Director-General, Youth Development and Empowerment, Imo State, Alfred Ononugbo, Chief Protocol Officer, Governor's Office, Chimezie Duru, Senior Special Assistant to Governor Roachas Okorocha on ICT, Bar. Olutoye Durosimi, Assistant Commissioner of Police, Operations, Imo State Police Command, and a host of others, agreed that the show was the very first of its kind in the Heartland City of Owerri.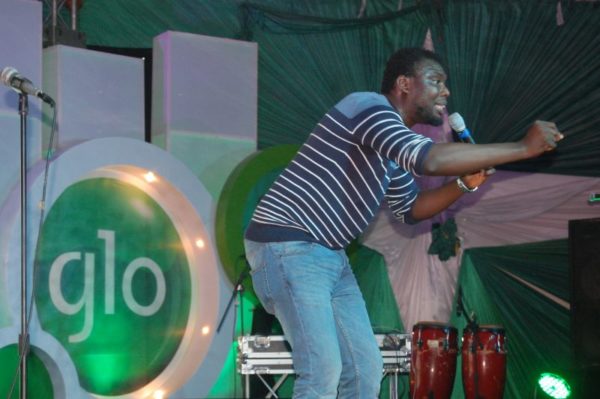 Specifically, Engineer John Chiemeze, who attended the event with his wife, said, "this is the first time ever that any company or organization will bring a foreign comedian to come and perform in a show in Owerri. The most interesting thing about that Ugandan man (Salvador) was that his jokes were so homely and one will think he is a Nigerian. It was a great show, the best ever, and I had fun all through."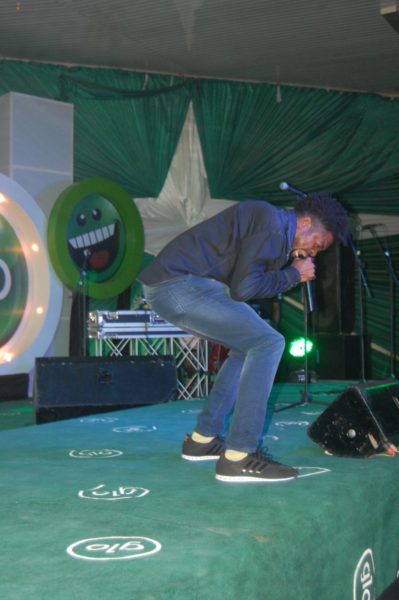 Meanwhile, it will be Port Harcourt's turn to host the show this weekend. The Port Harcourt edition of Laffta Fest, according to Globacom, will be held at the beautiful Aztech Arcum Event Centre, Stadium Road area of the city at 6:00PM on Sunday 10th November 2013.
______________________________________________________________________________________
Sponsored Content