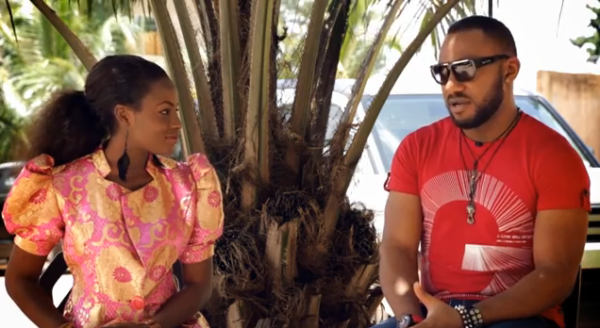 "One good thing that happened to me is the fact that I got married" – Yul Edochie
Oh my! Who knew that the talented Nollywood actor, Yul Edochie has been married since way back in 2004. You knew? Then, why didn't you tell us?
In a recent interview with Hauwa of Village Square TV, things get a little romantic with veteran actor Pete Edochie's son, Yul. After talking about how he relates with beautiful women, he opened up a little bit about his nine year marriage and things got a little bit mushy.
Check on it!
Here are some recent photos of Yul, his wife & kids.
Photo Credit: trendysturvz