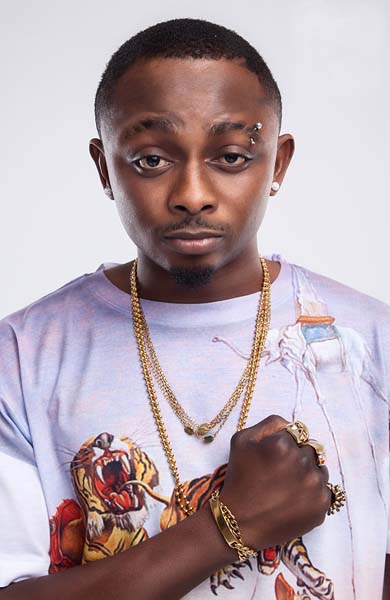 Don't fall in love with Sean Tizzle, because just like Taio Cruz, he's "only going to break your heart".
Yes, that may sound cheesy but that is exactly what the Nigerian pop star said himself.
The "Sho Le" musician recently had a chat with Hip Hop World Online on his sky rocketing music career, his fascination with "bling-bling" and for the ladies, what to expect if you fall in love with him.
Single and probably ready to mingle, Sean Tizzle was quick to respond to heartbreaks, love and girlfriends. "Na me dey break hearts, I be Taio Cruz." he says.
He later elaborates "Usually when I see the signs I run. A man must fall in love, though he may not fall in love again till he marries. But I was in love for 7 years…and now my heart is strong. I am emotional when I'm in a relationship though. When I'm in, I'm fully in."
On marriage plans: "NO!! not now, I just started my career. I am not ready. I am currently single."
On his new car: "Somebody praise the Lord. Only God the thanks goes to. Its a 2014 RS V8 Chevy Camaro"
On his rise in the music industry: "Back then, one show I went to with D'Tunes at Oniru and I submitted my CD and there were like a lot of CDs while we waited to no avail. When it was time to go home we couldn't go because we had no money and the person we followed wasn't ready to go. We ended up sleeping at the gateman's house of another friend's house."
On jewelry: "Me personally, I am a very fashionable dude and I like gold. Right now I am wearing Esus neckpiece, Michael Kors watch and Versace gold earrings I got in Malaysia."