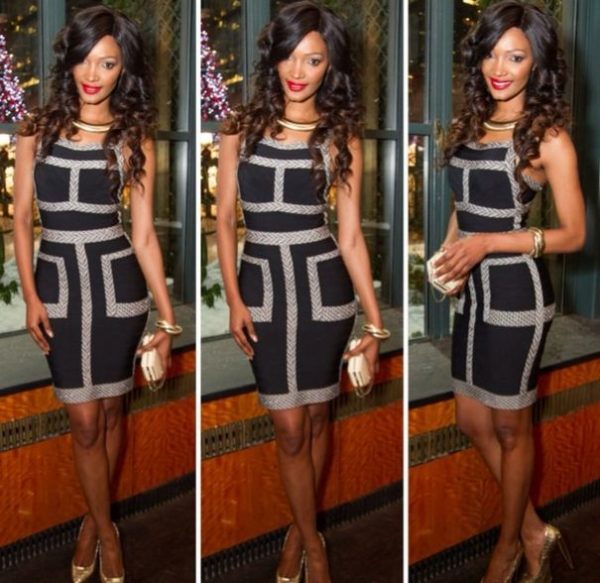 One of Africa's biggest runway queens Millen Magese turned a year older on Tuesday 31st December 2013, but she was treated to a surprise birthday party on Monday 6th January 2014 in New York City.
The Tanzanian model arrived at the swanky restaurant in the metropolitan city of New York, rocking a figure hugging grey-and-black Herve Leger dress and gold Alexander McQueen heels.
One of her close friends Funmi organized the surprise bash. And it was such a sweet and emotional moment for Millen who had no idea of the party, but was dressed up for a night out.
Millen arrived at the scene to meet lots of guests. It was an emotional moment as she hugged them with tears of joy.
She partied, ate and drank with close friends including Nigerian supermodel Ojy Okpe and stylist/luxury goods personal shopper Remi Fagbohun.
The photos were recently made available on her Instagram page and we just had to present it to you.
Check it out!
Photo Credit: instagram.com/ladivamillen