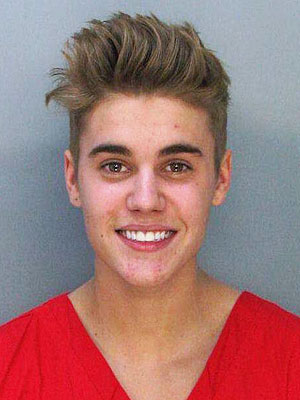 Well, he has good hair and dentition in the photo.
In the early hours of Thursday, Justin Bieber was arrested for driving under the influence, drag racing and resisting arrest.
His mug shot has been released. At a press conference, a representative for Miami Beach Police revealed that the officer who arrested him "smelled odour of alcoholic beverage."
The Canadian born singer will be charged with DUI, no valid driver's license, and resisting arrest.