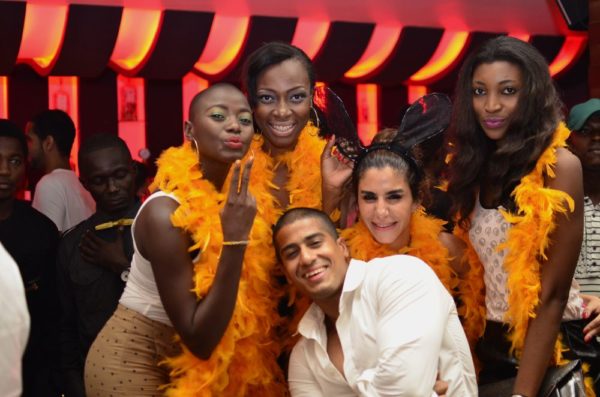 It was a fun night of Absolut and great l0oking people as Absolut Elyx was launched in Nigeria at an exquisite party last Friday 6th December 2014 at the Spice Route, Lagos.
At the glamorous event which had select audience, there was a showcase of the Absolut bottle and its sleek and beautifully designed bottle. Brand ambassador, Martin Kapsdorfer welcomed the audience to a new world of luxury with several blends of cocktail made of the Swedish single estate handcrafted vodka.
Samuel Odesanmi, brand manager says "Absolut Elyx, with its incomparable quality will raise the bar for the consumption of ultra-premium spirits. Not to mention that the bottle is also a bit of a head turner". "…because Nigerians are true connoisseurs of premium spirits, substance and style that's why we welcome them to step into a new world of luxury Absolut Elyx.", added Samuel.
The brand is associated with the elite, said Johan Linderberg, Global Creative Director of the brand who further boasted that the product is all about authenticity, luxury and integrity, "It's no longer about portraying an image through excess and logos. Modern day luxury is about integrity".
Check out some fun shots below.
Clink, Cheers to that!
DJ Obi on the turntables. Turn it Up!
_____________________________________________________________________________________
Sponsored Content