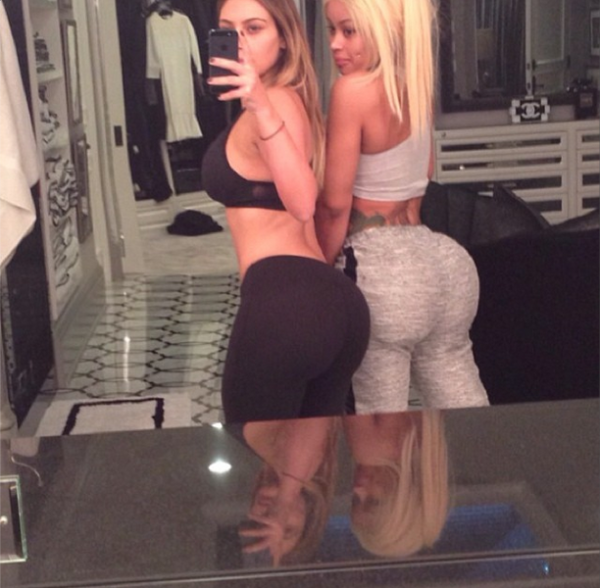 New Year, New Rocking bodies for mums Kim Kardashian and Blac Chyna! Both celebs posted the "us"-ies in their workout gear on their Insta pages with Kim K saying, "Getting right for the new year".
The Hip Hop fiancees are engaged to rappers Kanye West and Tyga respectively. They became first time mums in 2013 and 2012 and have been seen hanging around California together. Word on the streets is Kim is bringing Blac Chyna – a former stripper, into the reality show world.
Kim's body is definitely impressive for a mum of a 7-month old. Especially as she was scrutinized throughout her pregnancy for her weight gain, which was attributed to psoriasis – a chronic, inflammatory skin disease – so it must feel good to have her groove back!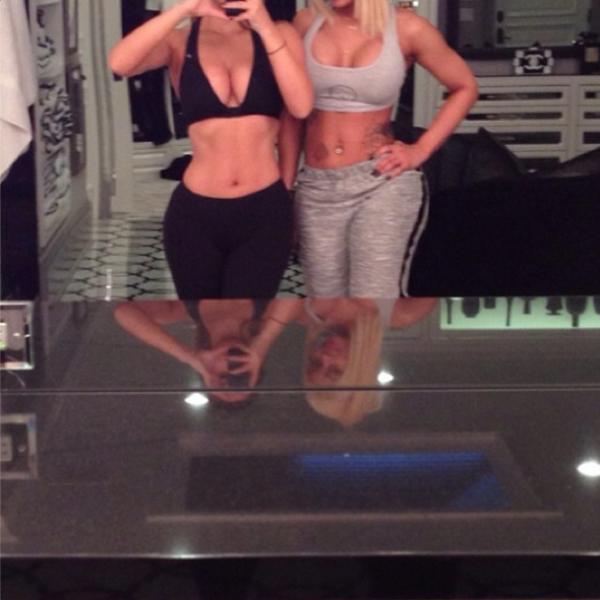 Someone even made this illustration of the two new besties.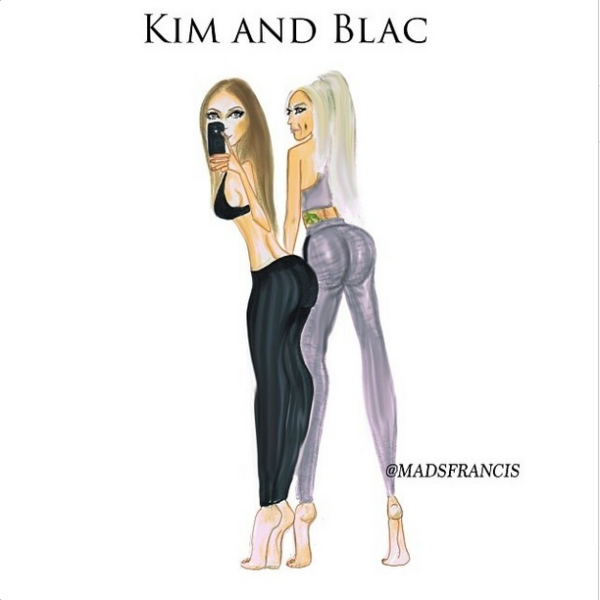 For new mummies out there are you inspired by their post-baby weight loss journey? Kim has been outspoken – saying it has been a challenge, especially given her medical condition.
What steps should new mums take to shed the post-natal pounds or do you prefer for nature to take its course?
In case you haven't heard, BN will be bringing you pop news from around the world!
Photo Credit: Instagram