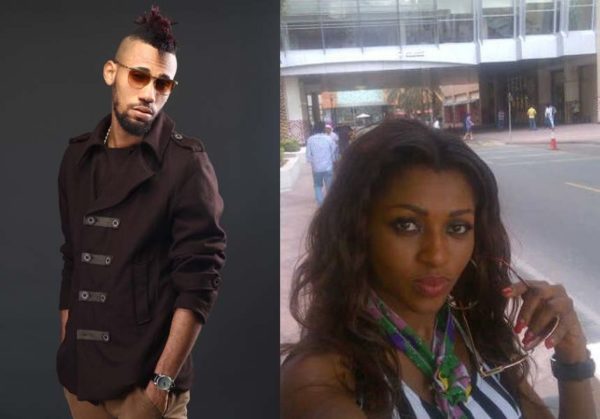 It has been confirmed, Phyno isn't expecting a child with Rita Edmond.
In early January 2014, BN revealed that we received a report that the rising singer is with child for the "Ghost Mode" rapper. If you missed the story (click here to read).
Phyno denied the claims in an interview with Punch Newspaper. Reporters at Punch also contacted Rita for an answer but she was quite evasive, only stating that she is in love with a rapper whose name she didn't reveal.
In an interview with Hip TV, Rita says she hasn't met Phyno and isn't having his child. She also says she isn't pregnant at all.
"I'm not pregnant for Phyno and I am not his girlfriend, I have nothing whatsoever to do with Phyno. I don't even know him one-on-one and I am not pregnant for any man at all", she said.
Why is Rita claiming she isn't pregnant at all, when she insinuated that she was in the interview with Punch. It is obvious it was publicity stunt which Rita probably had something to do with.
Watch!