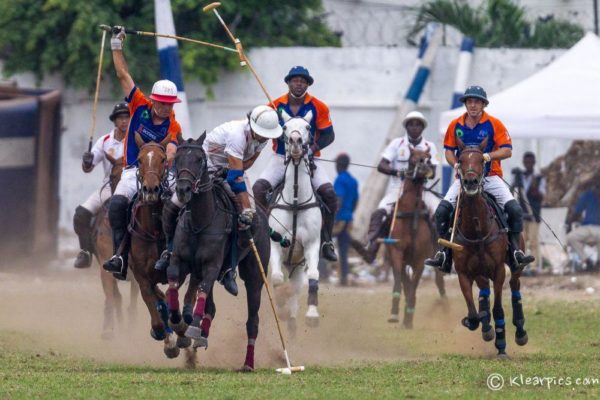 Action continues in the final week of the 2014 Lagos Polo International Tournament with no fewer than five matches expected to be decided in the Low and the Majekodunmi Cups.
Congratulations to Ironclad/Fifth Chukker who were the victors in their game against Kano Titans. The scores were 14-8 to increase the victors' chance for a final place in the Majek Cup.
Some matches were forced to be rescheduled due to poor pitch condition as a result of rainfalls.
The only match on Wednesday was moved to the Ironclad Farm, Ajah which is about 30km from the Ribadu Road Polo Club, Ikoyi, where Ironclad/Fifth Chukker defeated Kano Titans 14-8.
The tie between Lagos Petrosmith and Lagos Goodfellows was also affected while the Raven Rojo and Ibadan A as well as the Kano Susplan/Titan and Kano Aitek clashes were also rescheduled.
Organisers of the tournament are currently working out alternatives so as to conclude the preliminary matches on time ahead of the semifinals on Saturday 1st March 2014 and the finals on Sunday 2nd March 2014.
Photo Credit: Klearpics Polo Photography
________________________________________________________________________________________ Sponsored Content