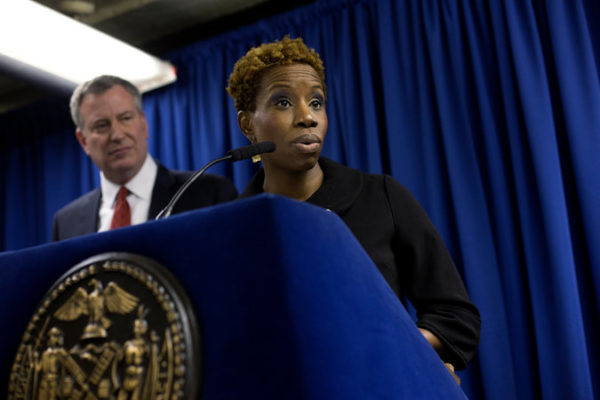 Mayor of New York Bill de Blasio has appointed Shola Olatoye as the head of the New York City Housing Authority board.
The 39 year old Nigerian-American is the former executive of Enterprise Community Partners. The non-profit organization invests in affordable housing stock.
According to the New York Times, the NYCHA oversees the city's public housing with over 400,000 residents. The agency has been struggling financially and the Mayor believes Olatoye's expertise will help it.
Go girl!
Photo Credit: NY Times