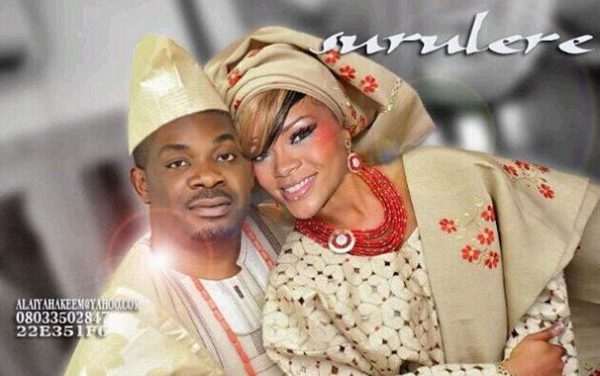 Life is so much more interesting thanks to Photoshop.
If you missed the last post on the #Surulere trend, you may want to check it out now – click here.
Nollywood actress Chioma Chukwuka-Akpotha, Ghanaian actor John Dumelo and designer Ugonna Omeruo are also sharing their "Surulere" success photos. The idea of the trend is to show a photo of you way back and now, bearing in  mind that patience is the key to success in life.
#Surulere may be about appreciating the present but Don Jazzy is all about the future "WOW!!! Someone did this for me. Just saw it on twitter. I loveee it.. Look @Badgalriri this could be us. Oh wait it is us. Hehe".
A fan made a surulere photo of him and Rihanna at their future traditional ceremony,