By now the whole world is getting more familiar with the adorable couple turned Youtube sensation, Adanna & David.
We love their cute dance videos, their relationship updates on their Instagram page and Youtube channel and now our BN Beauty Belles can get beauty advice from one half of the couple – Adanna.
About a week ago, the couple posted an adorable photo of David helping Adanna take out her weave with the caption: "#SelfieSunday Udo is seriously focused on taking down those extensions#HeHasBecomeAPro #HeGoesWaayBack #TrophyHusband #AdannaDavid #HusbandAndWife #Love"
Well, all we can say is…If you're a guy that has done this for his lady or a girl who knows her man would gladly do this, raise your hand and stand proud. 🙂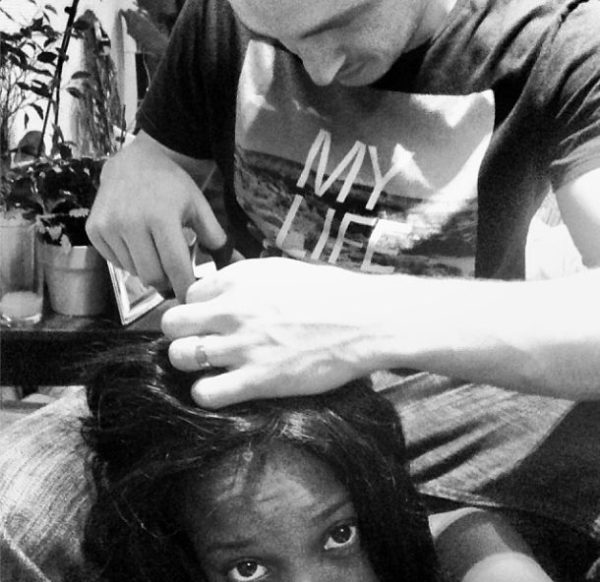 Now what does Adanna have on? Faux Locks! Showing us how to achieve beautiful hairstyle, Adanna took to her Youtube channel to give us a step by step tutorial on how we too can get her look.
Watch

Photo Credit: Instagram.com/adanna_david | Video Credit: www.youtube.com/adannadavid