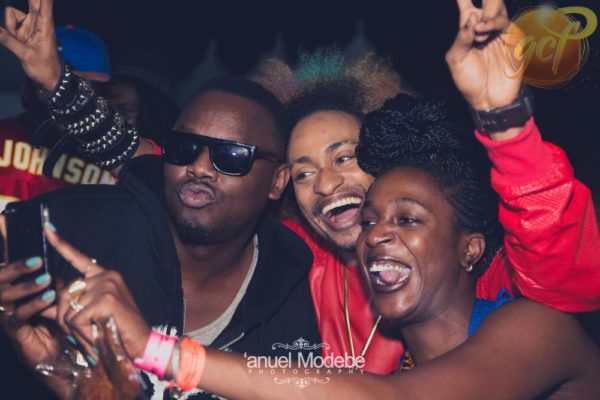 A day-long event with music, fun, laughter, celebrities and more! That was the experience of everyone who attended the music festival – Gidi Culture 2014. The day-long event offered revelers the opportunity to enjoy a day out with friends and family in a safe environment. The first of its kind anywhere in Nigeria today, the spectacular event was put up by Eclipse Live, the producers of the event, and was aired live on Channel O throughout Africa.
A day of fun-filled activities was lined up for festival-goers including the beach soccer tournament, with brand partner Nokia, treating a lucky few to its new Nokia Asha phone in a scavenger hunt.The food court with its varied range of vendors provided visitors with an option of 'home' food and continental dishes. This allowed visitors to pick up their food and enjoy the beach setting before the much-anticipated music performances kicked off.
There was football!
With safety and security at the forefront of the event, the impact of the successful Park 'n' Ride initiative was visible, reducing congestion around the festival area drastically whist providing a hassle free alternative to visitors. Uniformed police officers were also noticeable in and around the festival ensuring that festival-goers could enjoy the day in a safe environment.
To kick off the music extravaganza, fans were treated to excellent performances from some of the country's finest up-and-coming outfits including the winners of The Gidiculture 'Flow with the Beat' competition. Some of the country's finest DJs including DJ Caise, DJ Cuppy, DJ Hazan and DJ Kentalky were on hand to keep the crowd entertained during sets.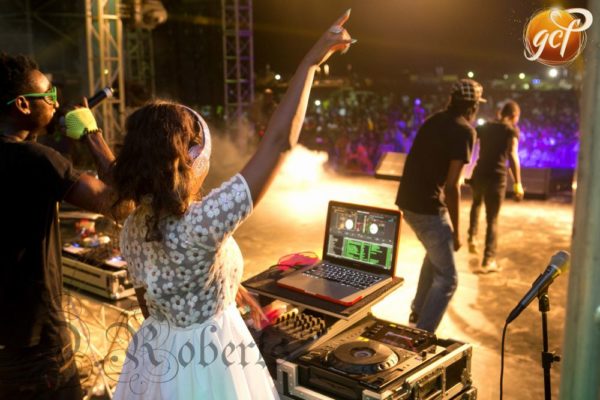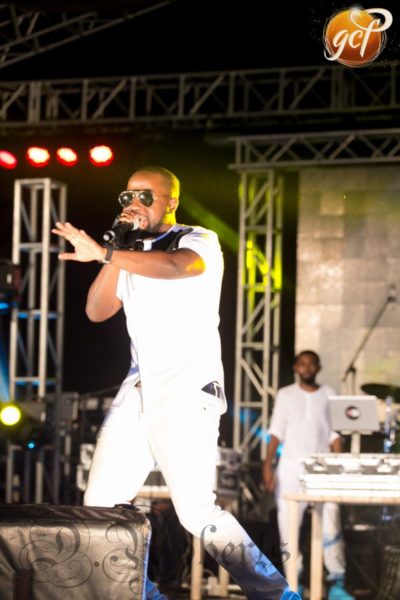 High energy charged performances from the Syndik8 crew, Lynxxx, DJ Obi and Blink had the crowd only too happy to sing along to hit singles such as 'Oya Twerk' 'Ifeoma".
Ladies, you know who it is…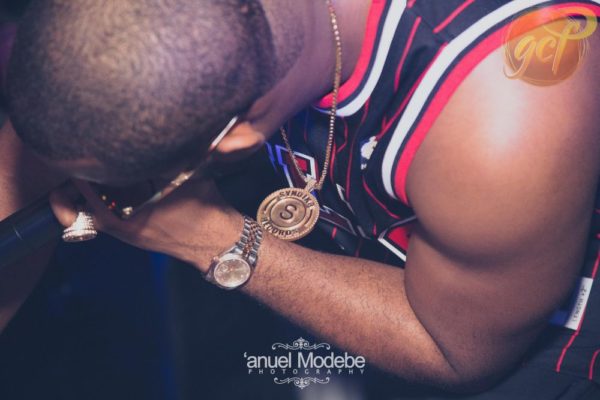 It's Lynxxx Utunu.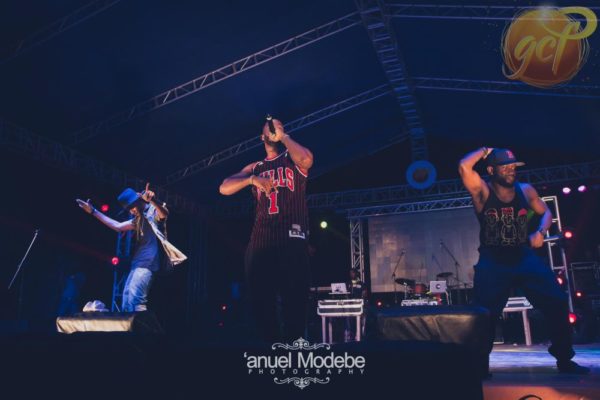 Having had a brilliant year, Ice Prince returned to give the performance of a life time treating fans to his latest songs including 'Aboki' and 'N word' whilst commending the organizers of the festival in their attempt to bring a new and exciting concept to Nigeria.
A few surprise guests were also revealed on the day, including Ghanian export Efya who took the stage after Seyi Shay's energetic performance. But that was not all, Nigeria's own Tiwa Savage made a surprise appearance with PatorRankin and was only too happy to show her 'twerking' skills.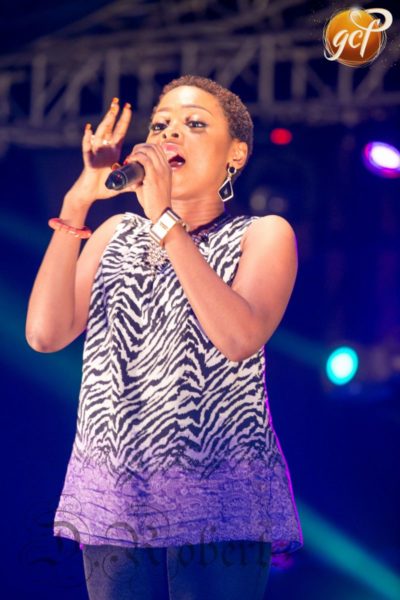 It's Tiwa…about to sing or maybe twerk!
Err…that doesn't look like Twerking. lol. Tiwa Savage and husband Tee Billz shared a rather steamy kiss while on stage. Ahh, the joys of marriage.
Moving on…
Performances from Naeto C, Phyno and "Mr double wahala", Oritse Femi were some of the highlights of the evening with Reminisce closing the stage to a spectacular fireworks display.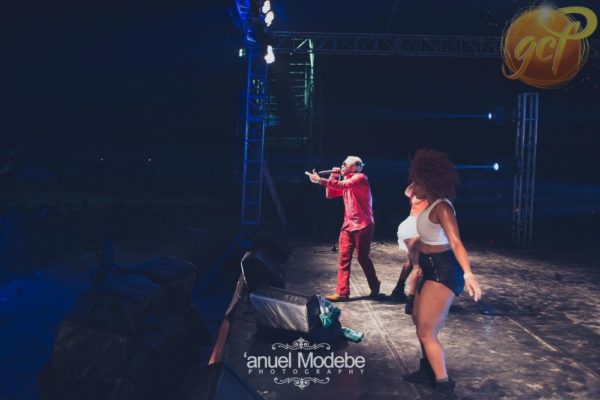 "Our mission here at GCF was to bring a different experience to Lagos and I believe we managed to deliver a spectacular and memorable show. Our aim now is to bring a bigger and better show next year" said Chin Okeke, Executive Producer, Gidiculture festival.
Okeke continued, "We would like to thank everyone who came down and everyone who saw our vision and helped us in turning this dream into reality".
Fun Stills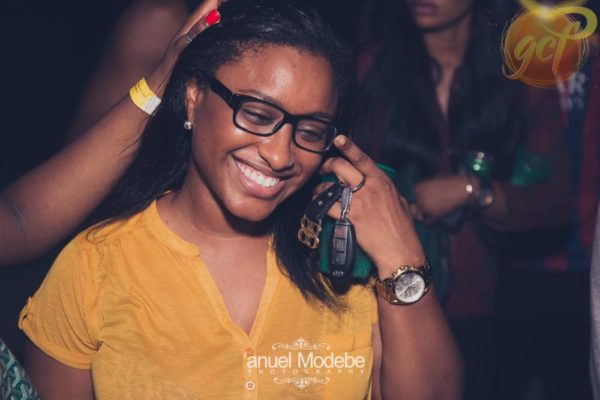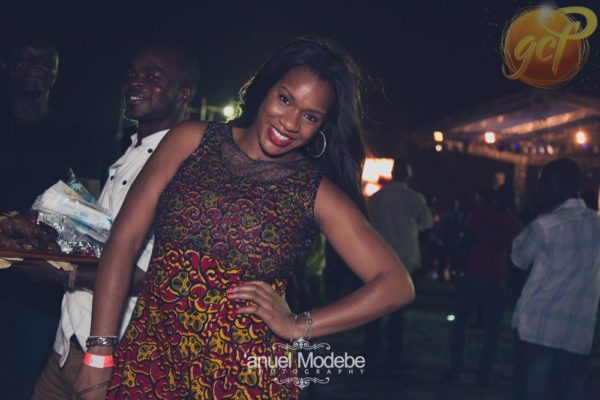 Awww, now that's a nice photo. Mavins activated.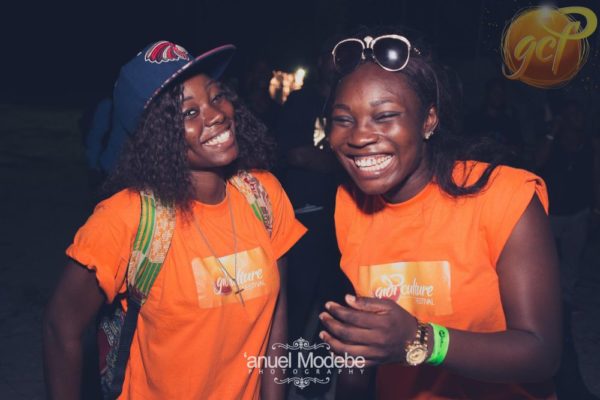 We will be right back with more but first let's go for a quick Pepsi commercial.*wink*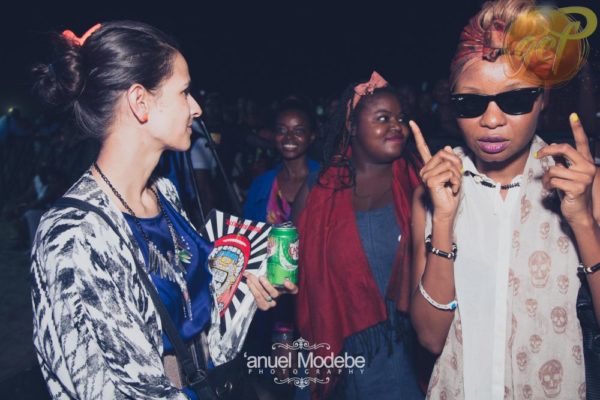 You can catch the broadcast of the festival on the Original African music channel, DSTV Channel O (Channel 320) on Sunday 16th March 2014 at 16:00 (GH) 17:00 (NG) 18:00 (CAT) 19:00 (EAT).
Repeat Dates:
Tuesday 18th March 12:10 GH, 13:10 NG, 16:10 EAT, 14:10 CAT
Wednesday 19th March 19:00 GH, 20:00 NG, 23:00 EAT 21:00 CAT
Friday 21st March 07:00 GH, 08:00 NG, 11:00 EAT, 9:00 CAT
Sunday 23rd March 15:00 GH, 16:00 NG, 19:00 EAT, 17:00 CAT
__________________________________________________________________________________________
BellaNaija is a media partner with the Gidi Culture Festival 2014.