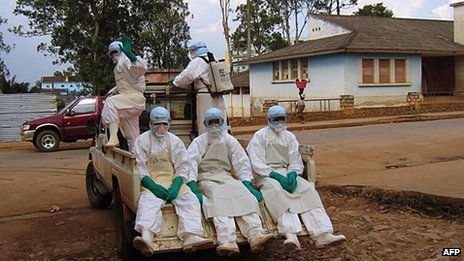 UNICEF has announced that an Ebola Outbreak has killed at least 59 People in Guinea.
The epidemic has hit the capital city Conakry. "At least 59 out of 80 who contracted Ebola across the West African country have died so far" said UNICEF in a statement to Agence France-Presse (AFP).
Ebola is spreading FAST to other West African countries.
There are currently no known treatments or vaccines for Ebola, a viral hemorrhagic fever that kills up to 90 percent of those who become infected. The virus spread through direct contact with blood, faeces or sweat, sexual contact and unprotected handing of contaminated corpses.
"This outbreak is particularly devastating because medical staff are among the first victims … hindering the response and threatening normal care in a country already lacking in medical personnel," revealed UNICEF.
Watch CNN's video on the deadly virus.