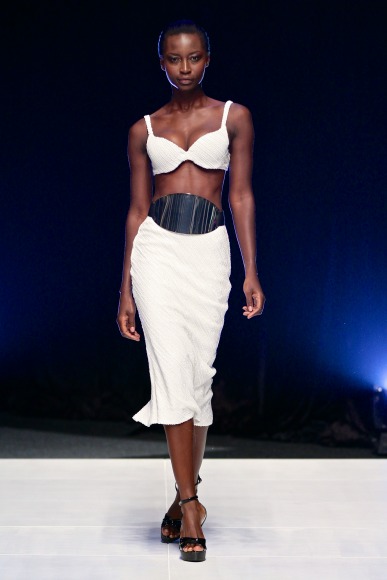 One of our favourite Designers here at BN Style is definitely Thula Sindi. At the Design Indaba Expo 2014, the designer gave us a serving of leather & chiffon, metal belts, lace accents and see through inserts.
The womenswear line was one of the favourites of Day 2 in Cape Town, South Africa where he showcased and has our hearts.
Check out the collection below.
Photo Credit: Simon Deiner/SDR Photography