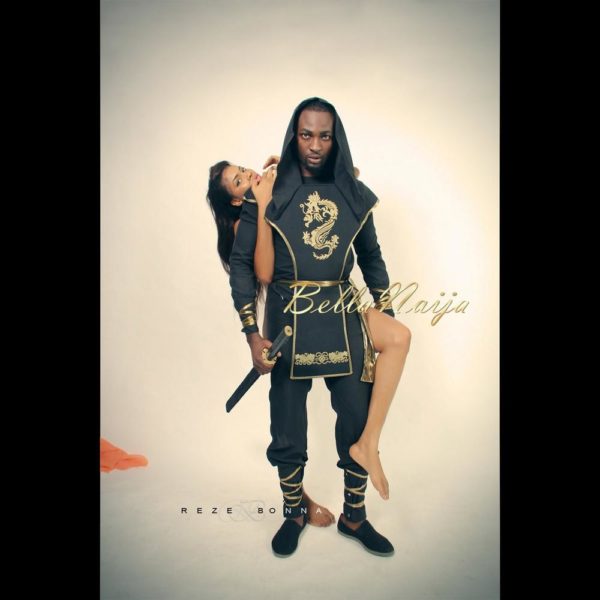 BN had a first look at Gbenro Ajibade's new shoot and we instantly knew it was different from the norm.
The "Tinsel" actor partnered with photographer Reze Bonna for a Samurai-inspired session. The shoot inspired by the International Women's Day/Month is all about protecting the female gender from violence and abuse.
Gbenro is basically telling a heartfelt story with one of his favourite hobbies – Martial Arts. He plays two different roles – A Samurai (Dark Side) and a Karateka (Light Side).
According to the actor, "the dark knight arrives to take advantage of the female. After a while, the knight of the light wakes up from his meditation…and then, the dark knight strikes. Karateka attacks to save the female, after rescuing her, the Samurai accepts defeat and retrieves his sword. Then Karateka covers the vulnerable maiden and carries her….hence Victory."
Gbenro had a clear vision in mind; letting the good win and protecting the womenfolk rather than letting evil take advantage of them".
Enjoy!
Photography: Reze Bonna