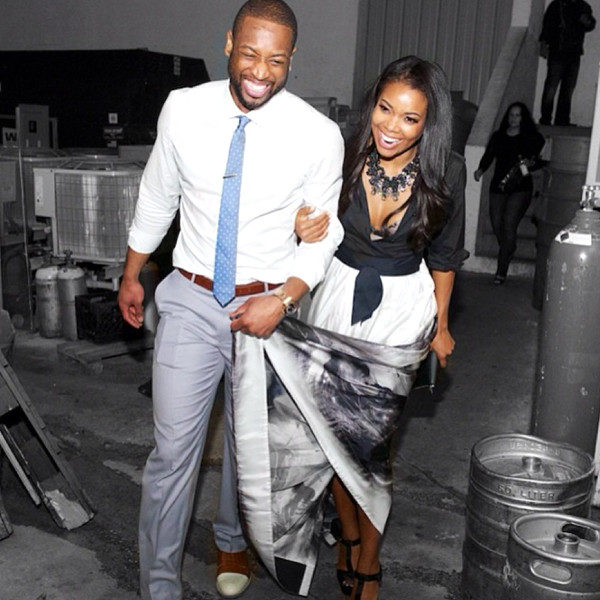 Being Mary Jane actress Gabrielle Union and her Basketball beau Dwayne Wade celebrated their upcoming nuptials with an engagement bash in Miami.
The pair who got engaged in December 2013 are still in celebratory mood.
The blushing bride-to-be and charming groom-to-be hosted a private affair for a few family and friends.
Gabrielle, 41, arrived in a black blouse and white-and-black smoke print skirt, while Dwayne, 32, was suave in a grey suit.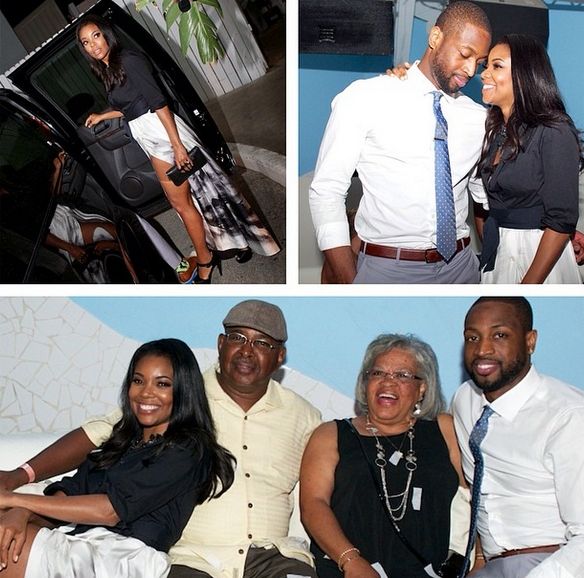 According to E!, the party had a white theme, with servers and the décor in all white. "They seemed really in love" a party goer revealed of the pair. "He had his hand on her side all night. The party felt very intimate. They spent a lot of time talking to family members", he continued.
Guests include Kelly Rowland, Jamie Foxx and Kevin Hart.
Aww…their love is truly sweet.
Photo Credit: Gabrielle Union's Instagram Page