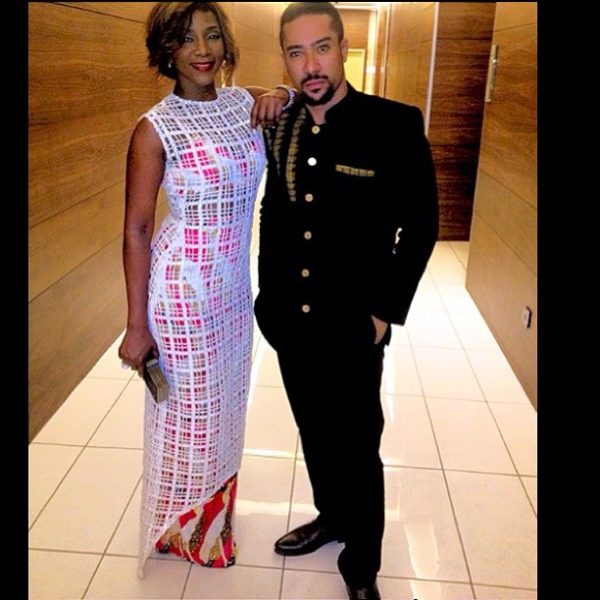 Aww…Majid Michel has lots of nice things to say about Genevieve Nnaji.
The Ghanaian actor who has always raved about the Nollywood actress, was all smiles as they posed together at the 2014 Africa Magic Viewers' Choice Awards in Lagos.
He later shared a sweet message on Instagram after the awards ceremony, using lyrics from Rihanna's "Love Without Tragedy/Mother Mary" song.
"Twas at the #AMVCA's…. Red lipstick, rose petals, heartbreaks, she was my Marilyn Monroe ! Brown eyes, tuxedos, red carpet, fast cars i was her James Dean on the Low… Ladies and Gents… The Ex-host Presents…Ex-travagance… Never seen such Magnificence in a Black Princess… Felt like Love struck me on that Night… I pray that Love doesn't strike Twice. B*****s got the Audacity to say they were like U. #AMVCA #greatshow @genevievennaji"