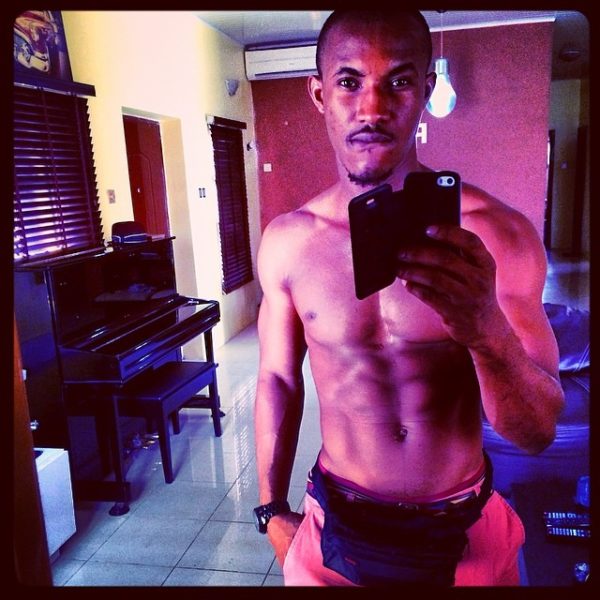 If you've got it, flaunt it right?
It is obvious that showing off your abs is trending in celebsville. On Wednesday, Flavour shared a very revealing photo (click here to see) , now Gideon Okeke is presenting ladies with something to drool about.
The Tinsel actor captioned the photo on his official Instagram page "My debut attempt at a selfie. #HomeMade. #OffToWork."
Nice debut right ladies? Let us know!