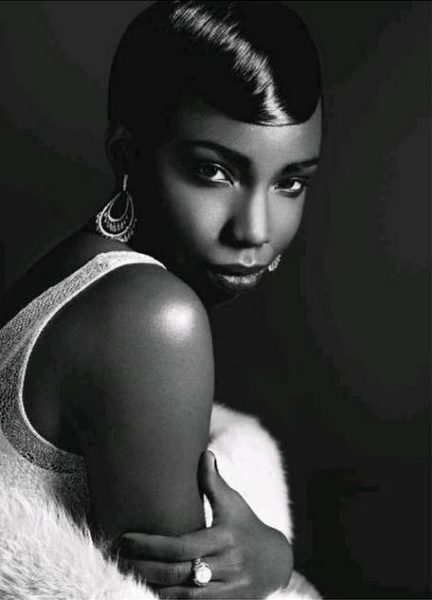 "Let me weep, Solomon". Just that scene made Adepero Oduye simply unforgettable in Steve McQueen's 12 Years a Slave.
Chiwetel Ejiofor and Lupita Nyong'o weren't the only Africans in the Best Picture Academy Award winning movie.
Meet Adepero Oduye, an American-Nigerian actress. If you've seen the movie, she's that woman who couldn't stop crying
Adepero starred as Eliza in the film. Eliza was separated from her children when a white man bought her from her slave master.
Although it was a supporting role, Adepero played to the critical acclaim the role of a heartbroken mother who is struggling to move on knowing she will never see her children again.
Fun Facts about Adepero Oduye
Quickie on Background
Adepero is one of seven children to Nigerian parents. She was a pre-med student at Cornell and graduated in 1999. After the death of her father, she took an acting class while in her senior year at Cornell, though it was too late to switch majors, the acting seed was planted! There are conflicting reports on her age, though she is in her 30s.
Her Breakout Role
Oduye became wildly recognized in the 2011 movie Pariah. Pariah is about a 17-year old African-American teenager embracing herself as a lesbian. Her role as Alike earned her numerous nominations including the Best Female Lead at the Independent Spirit Awards.

Meryl Streep Loved her in Pariah
At the 2012 Golden Globe Awards, Meryl Streep forgot her reading glasses when she accepted the award for Best Actress in The Iron Lady. She spontaneously mentioned a few of her favourite performances, one being Adepero in Pariah.
Watch

She was recently in Nigeria
Saw '12 Years A Slave' yest. Now gone to dig out my photo with Eliza (@adeperoOduye), taken in #Abeokuta last Nov 🙂 pic.twitter.com/4PKeTM4ejI

— tolu ogunlesi (@toluogunlesi) January 28, 2014
Dear @cherox, I ain't done yet. Another photo with my friend and sister @adeperoOduye :p Regards. Cc. @smwLagos pic.twitter.com/6wLPb2NBQZ

— tolu ogunlesi (@toluogunlesi) January 28, 2014