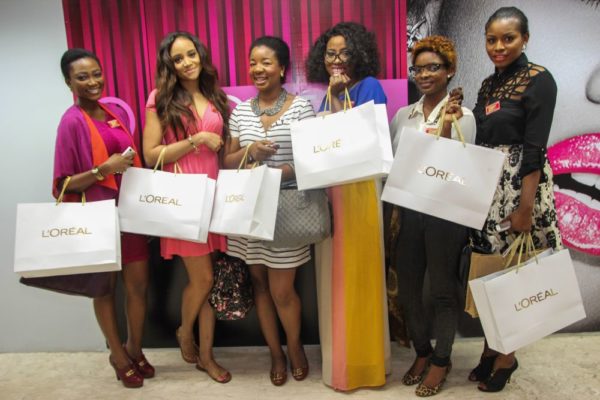 Hi BN Beauty Belles! On Saturday 1st March 2014, L'Oreal recognized the strong influence of beauty bloggers, online beauty editors, and social media influencers in beauty at a fab beau tea party at their head office in Lagos.
They invited some of your favourite beauty bloggers and personalities like yours truly, Jennifer Obiuwevbi of BellaNaija Beauty, Ezinne Alfa of Beauty in Lagos, Yemisi of sisiyemmie.com, Liz Yemoja of Genevieve Magazine Online, and Tosin Ajibade of olorisupergal.com to experience some of their products first hand.
The L'Oreal team consisting of Sekou Coulibaly (General Manager – Consumer Products Division), Bukola Balogun (Brand Manager – Maybelline), Kesiena Ogbemi (Group Brand Manager – Soft Sheen Carson) presented the brand and their products to the excited VIP guests and believe me when I say they have got some great things lined up with you, the African woman, as its main concern.
They had products like their Dark & Lovely Color Intensity hair colour that I can't wait to try, the Maybelline Colossal Mascara that I am falling in love with and the Maybelline Kajal that already has my heart. Plus a little something for the men, the Blue Ice deodorant.
I absolutely love this mascara! They are really colossal!
The tea party provided an avenue for L'Oreal to inform those in attendance about its upcoming activities and product launches for the year 2014, as well as to create a platform for the attendees to meet and mingle with one another which L'Oreal deems imperative to promote unity in the beauty industry.
It was so refreshing to see a Nigerian man talking so passionately about makeup. Ladies, they exist and are out there. Some of them get why we do what we do!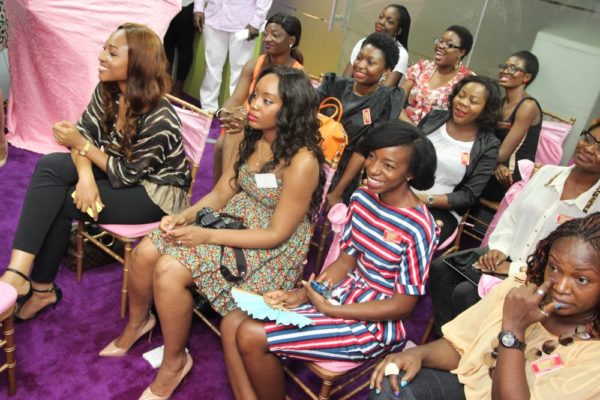 The event kicked off with Bimpe Onakoya (the Makeup Artistic Director) introducing the Clear Smooth Powder, which we all literally couldn't wait to try. Then the guests were treated to individual matches and samples of the powder which will be launched to the general public later this month.
There was also a question and answer session with Kesiena Ogbemi on hair products, and guests were also given the opportunity to check out available L'Oreal products including the kajal & mascara.
"So who wants to be the first to try the Maybelline Clear Smooth All In One Powder?" Bimpe said with a smile.
The event rounded up with a tour of the L'Oreal Ikeja office which spans two floors with a fabulous salon, marketing office and more. We were then led to the lunch room where we nibbled on sumptuous finger foods, had some hot tea & coffee (perfect for the rainy day) while networking.
L'Oreal stressed its appreciation for its VIP guests and what they do, and treated them all to gift bags.
Yummy! Do't you just love the makeup inspired cookies? And yes, they were delicious!
Beauty freebies are a girl's best friend!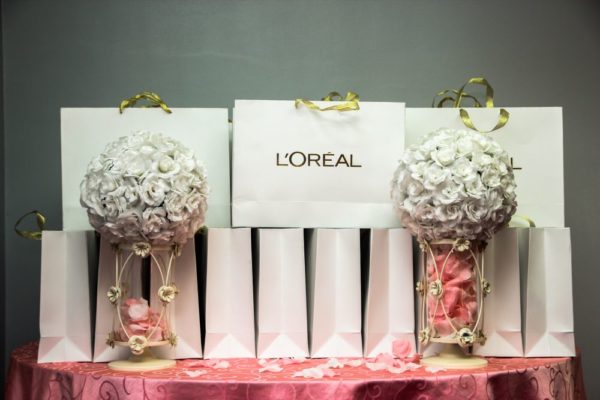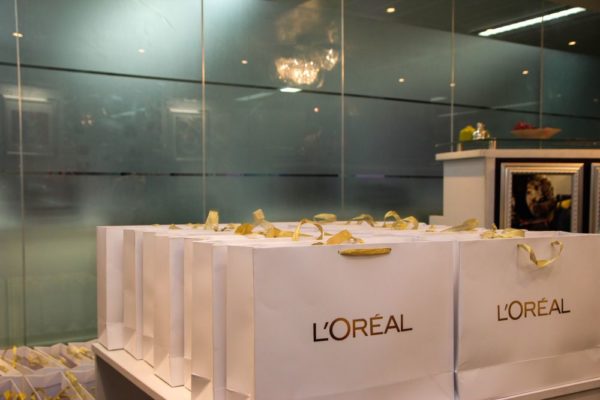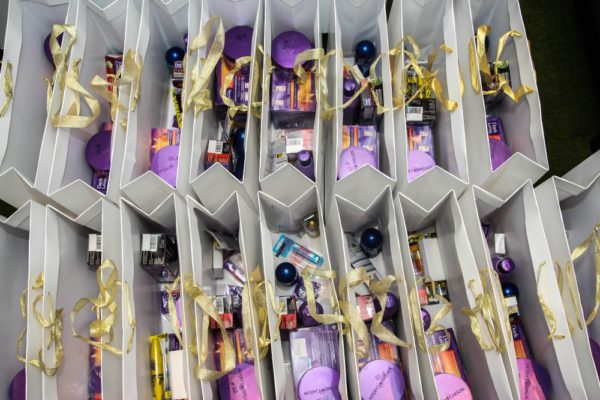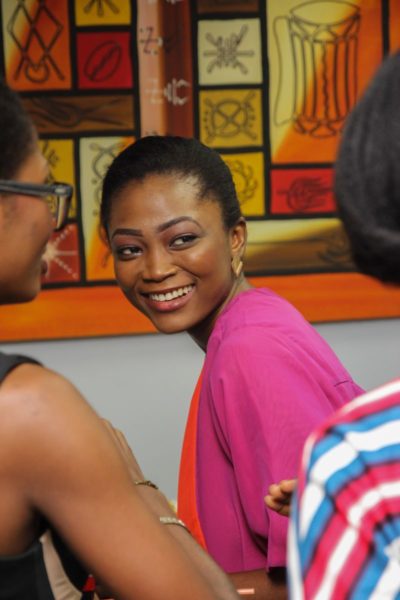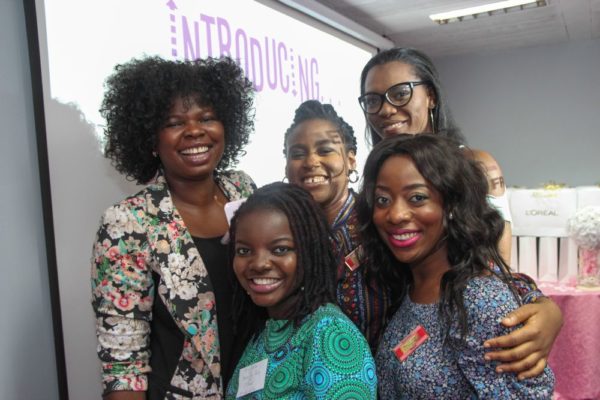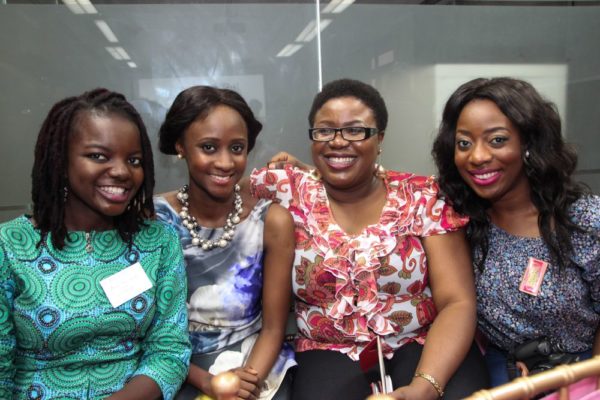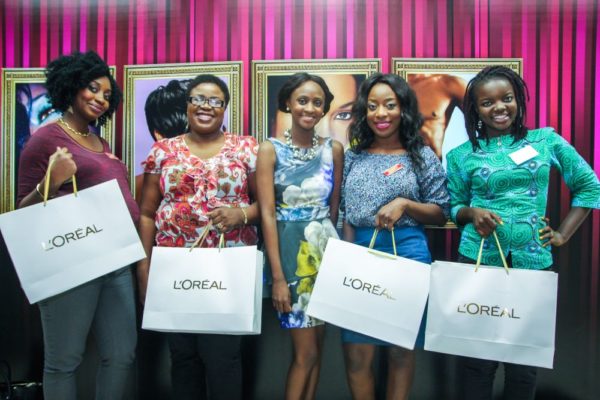 The exclusive event was planned by No Surprises Events.
For more information on Maybelline New York Nigeria you can follow them on Instagram @maybellinenyng
_________________________________________________________________________________
Sponsored Content