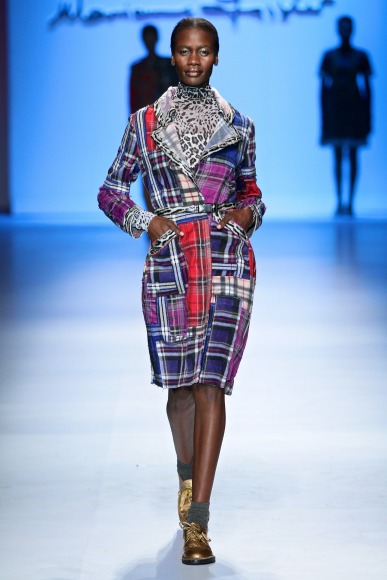 I'ts started! We are excited to bring you the amazing couture and fabulous designs straight from the Mercedes-Benz Fashion Week Joburg 2014. The fashion week, which started yesterday Thursday 20th March 2014 has been slated to last for 3 days with a line up of over 34 designers showcasing. Although we will not be putting up all the showcases, here are a few that have definitely caught our eye. If you missed the schedule, view it HERE.
One of our favourite designers, Marianne Fassler was part of the line-up for Day 1 and she did not disappoint. When it comes to Marianne, one can expect whimsical expressions through the use of fabric, intricate detailing that adds to the over all perfection of each piece, an intense level of print combination, a collection that tells a story and pieces that each pack a punch in their own way.
The collection showcased reminds us of a fairy tale Africa filled with colourful fields, popping hues and the aesthetics of each distinct African fabrics from all over the continent.
View the collection below.
Photo Credit: Simon Deiner/SDR Photgraphy