Have you had a taste of the all-new trendy Star Lite beer? We hear that the new ice cold filtered beer, an offspring of the popular Star Lager beer is fast becoming the drink for the modern day premium man.
They did their research and thought to share these reasons why you should choose Star Lite during your hangout with friends.
1. Thinking smarter choices? Star Lite is made from 100% all natural ingredients and contains 40% less calories than other beers.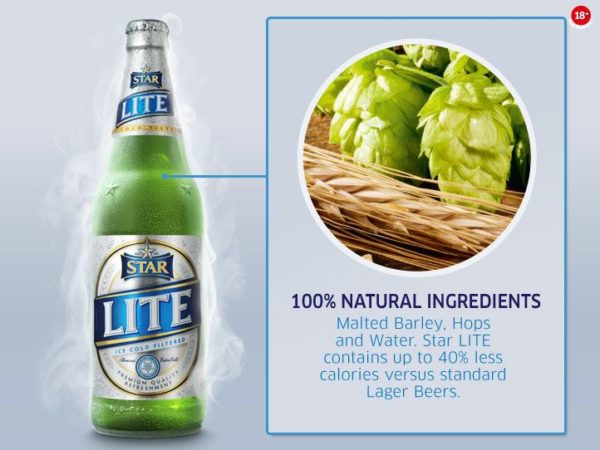 2. Keep calm and gist on; the cold protection crown cork lets you carry on your conversation, you can even mark that gorgeous babe, woo her and bring her to your table knowing all the time your beer is still chilled.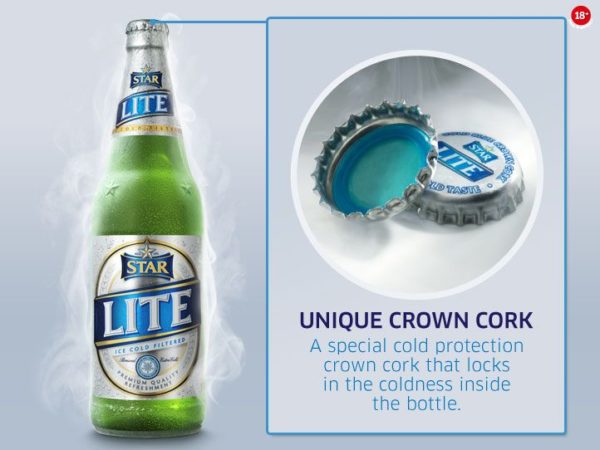 3. The blue temperature indicator label lets you know when the temperature is just right, no more shouting fits with the bar tender for giving you a warm drink.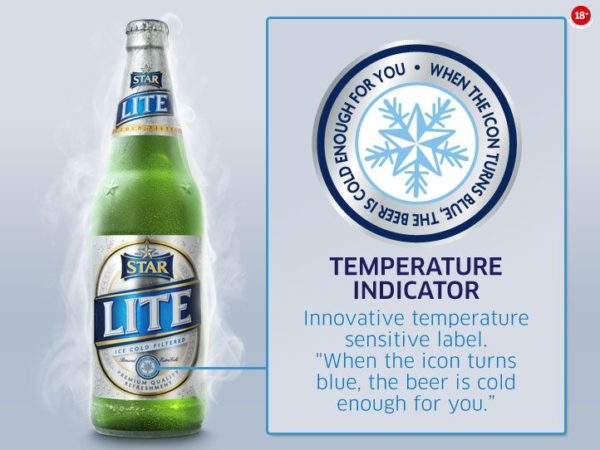 4. Who doesn't love the green colour? Colour of life! (pun intended). Star retained the bold green bottle with Star Lite making it our number one choice for beer.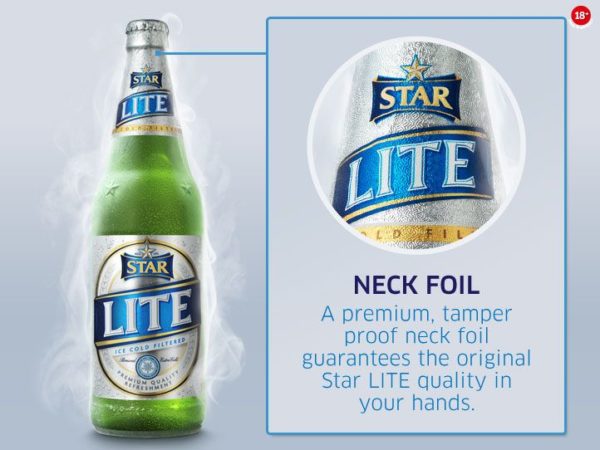 5. The four Star embossed logo shines through all the time reminding you that you are still the "Oga at the Top" with the Recommended retail price tag at N200.00.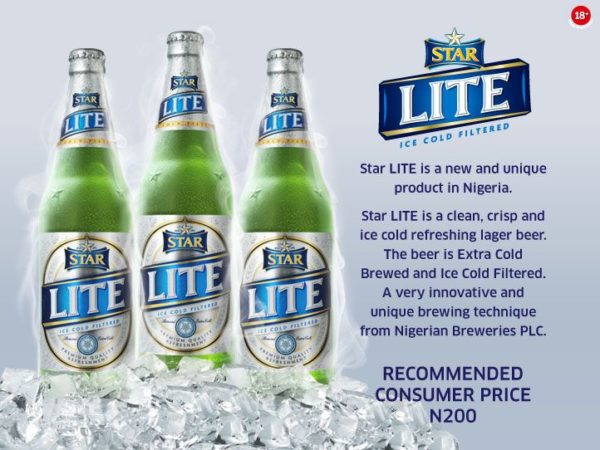 Have you had the Star Lite Beer? Share your Star Lite experiences with us. For more information about Star Lite visit www.star-nigeria.com/starlite/#
__________________________________________________________________________________________
Advertorial – Sponsored Content