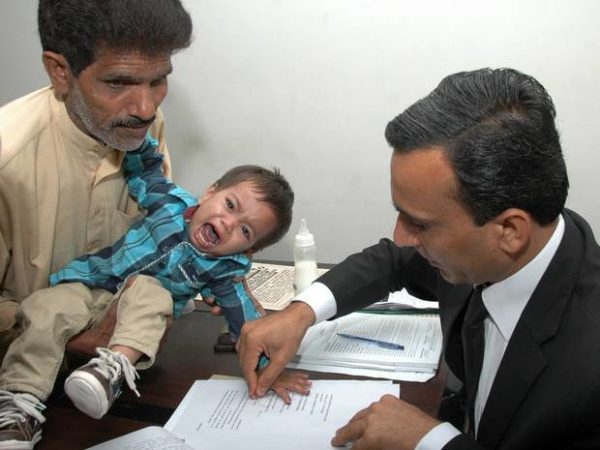 This case is surely one for the history books. A 9-month-old Pakistani toddler, Muhammad Mosa Khan, is probably the youngest person to have ever been charged with attempted murder.
In addition to attempted murder, he was also charged with interfering with state affairs and threatening police. He was booked in February alongside members of his family and thirty others because they allegedly threw bricks and stones at police officers and energy officials who were raiding homes in the Lahore area of Pakistan. The residents were accused of not paying their electricity bills.
It was allegedly the decision of one Inspector Kashif Ahmed, to arrest Baby Muhammad, The Independent reports.
"He doesn't even know how to pick up his milk bottle properly. How can he stone the police?" said the baby's distraught grandfather, as the little boy was being fingerprinted in court.
The judge presiding over the case eventually granted bail for the child and the other accused people.
Following media coverage of the event and public outrage, Punjab Chief Minister Shahbaz Sharif, instructed the police to immediately suspend Ahmed  for arresting the toddler. The case against Baby Muhammad was dismissed a few days ago.
In Pakistan, the age of criminal responsibility is supposed to be 12-years-old.
Photo Credit: The Independent