Chika Ike is in Love!
The Nollywood actress sparked engagement rumours by posting a photo of a diamond ring on her finger via her official Instagram page.
"I feel so sick today #flu. Thanks boo for lunch and surprise…just made my day" she captioned the image
BN got in touch with her publicist who exclusively revealed that is not an engagement ring but a promise ring from her boo.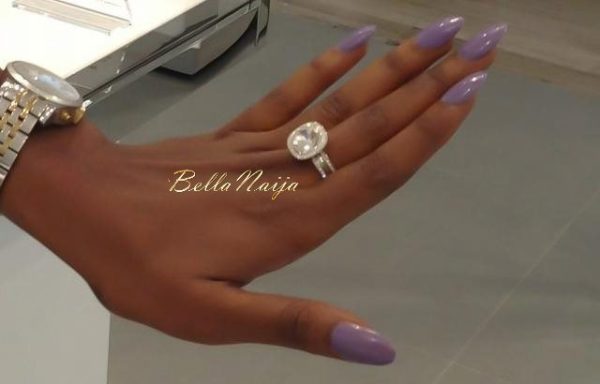 We wanted to know if he was a fellow actor. She says "It's a friendship ring. He is not Nigerian. He is a very private person. He is in his late 30s and single".
If you recall, Chika's divorce from her husband was finalized in July 2013. She shared that he physically abused her for years.