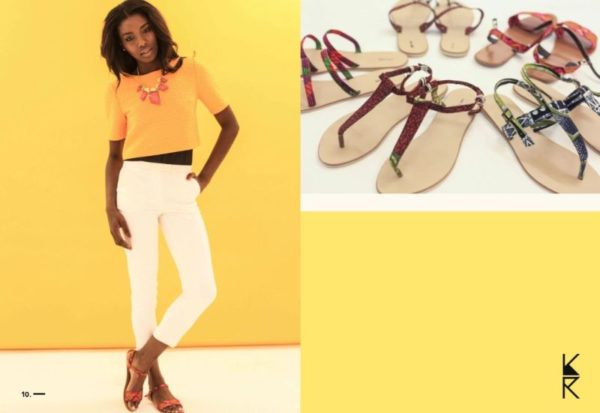 Happy Sunday Easter Breakers!
So there is no work tomorrow, and we thought this would be the best time for you to engage in some 'unMonday' like activities like head to the beach, go swimming or just chill with friends. How are we helping you do this? By presenting the Resort 2014 collection from footwear maker, Kene Rapu.
The "Slippers by Kene" initiative is all about promoting the development of the local Nigerian industry by using locally sourced materials and workmanship to create beautiful bespoke handcrafted slippers.
The slippers are comfortable and very African, and are the perfect laid back buddy for any activity. Check out the collection.
For more inquiries, please send an e-mail info@kenerapu.com | Visit their website www.kenerapu.com.