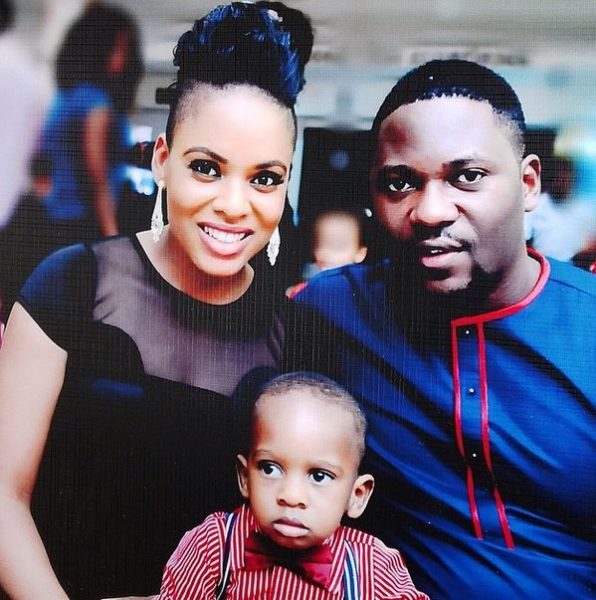 And the conversation continues.
BN brought you the front seat debate on Friday, when TV personality Ebuka Obi-Uchendu tweeted about it. (click here to read)
It is all about who gets the front seat – both the car and the attention, the best friend or the girlfriend/wife.
It was a heated debate and very interesting, with a lot of BellaNaijarians saying "to the back, to the back" for the friend.
Tinsel actress Matilda Obaseki-Mozia shared via Instagram, her thoughts on the debate.
"So today a friend of mine was talkin (talking) to me abt (about) a debate dat (that) was started online a while back about who gets to sit on d (the) passenger seat after a guy gets married? the best friend or d (the) wife? of all the things to worry about, a wife shouldn't have to worry about her hubbyz (hubby's) friend.
So (I) have two things to say first to friend n (and) then to wife
1. Dear friend, are u a learner? When a man gets married ur (your) position as best friend changes from bf numba1 (number 1) to bf numba2 (number 2) cos (because) his wife automatically becomes his best friend numba1 (number 1) making u d (the) third wheel which dsnt (doesn't) have to be a bad thing depending on how u behave urself (yourself)…lol.so pls (please) just head to d back unless either of couple suggest u seat in front.
2.Dear wifey, whats five mins (minutes) dat (that) u (you) can't give up? He may be married to u (you) but hez (he's) not going to suddenly throw his friends away cos hez (he's) now married, u (you) need to find a balance unless dat (that) friend na 'bad friend' in which case i (I) advice u walk majestically to the front seat n (and) sit down dia… Lol
But seriously i (I) just walk to d back seat, his friend can have d front seat of a car, i (I) own d bedroom which really is what matters hehehehe"
BellaNaijarians, over to you…