What "beef"? Mercy Johnson and Chika Ike are "sisters".
During the Easter break, reports surfaced via social media that the two Nollywood actresses are "sworn enemies".
The report stated that Mercy doesn't like Chika because she doesn't respect her as a top actress and Chika was sad when the ban on Mercy was lifted.
The movie stars took to Twitter to crush the rumours and they had fun while doing so.
P.S Chika was one of Mercy's bridesmaids at her wedding.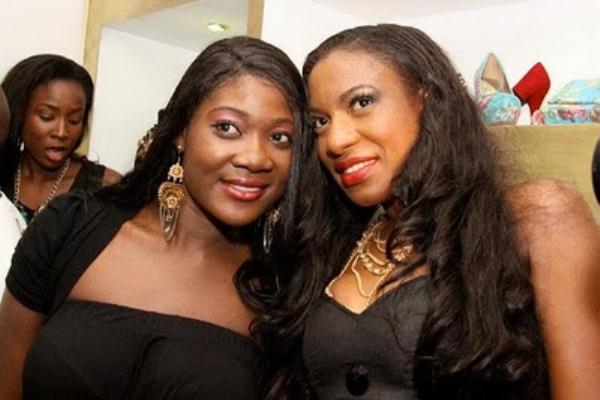 @chikaike babe i hear say we dey fight o,i don buy my boxing glove o.oya #bellringing round 1 lol

— Mama Purity (@realmercyj) April 22, 2014
@realmercyj. My gurl for life I hear am too ooo. me sef go buy my boxing glove oya mke purity be d referee LOL. #round2 — chika ike (@chikaike) April 22, 2014
@chikaike lol u ma gurl 4life.its our mönth of laughter.they cant change it.purity sends her luv.i dey come fancy nancy o — Mama Purity (@realmercyj) April 22, 2014
@realmercyj. Amen swt. Kisses to purity my love. May God continue d works in ur life..see you on set** mwah***

— chika ike (@chikaike) April 22, 2014