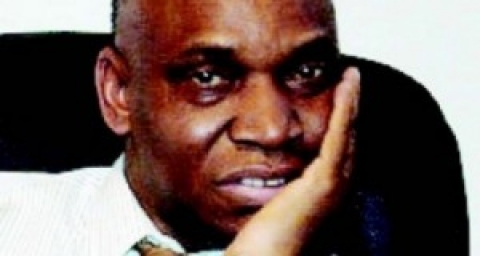 Ifeanyichukwu Eric Abakporo, a former Brooklyn-based civil attorney, and Pastor of Deeper Life Bible Church, was sentenced yesterday in a New York federal court, to 6 years in a United States prison, for defrauding banks, mortgage lenders, property owners and property buyers.
Sahara Reporters states he was immediately remanded into custody by presiding U.S. District Court Judge, Shira A. Scheindlin. His wife and two children wept openly in the courtroom, as he was led away in handcuffs.
In addition to 6 years in prison, Abakporo will likely face deportation to Nigeria after serving his sentence, with the likelihood of a three-year supervisory probation release waved.
Latanya Pierce, a co-defendant said she felt like the "biggest fool in the world", and was sentenced to 30 months in prison.
Abakporo and Pierce were convicted in a wide-ranging series of illegal transactions in New York, as far back as 2003.