Just a few hours ago, BN reported that Boko Haram had attacked Alagarno village in Borno State near Chibok killing 17 people. 
This is truly devastating news. Boko Haram has struck yet again.
AP broke the news via the following tweets: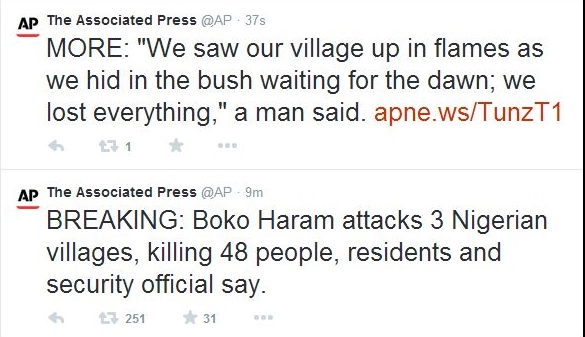 No further information has been provided. However, we will report updates as soon as more information becomes available.