South African judge, Thokozile Masipa, has ordered that former Olympic/Paralympic athlete Oscar Pistorius, undergo a psychiatric evaluation.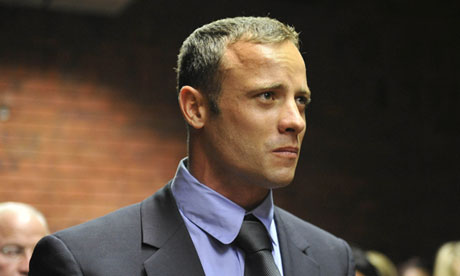 The judge issued the order at the beginning of court proceedings on Wednesday, after a psychiatrist testified that Pistorious suffered from generalized anxiety disorder, FOX reports.
Stating that the court was "ill-equipped" to assess the psychiatrist's diagnosis, Masipa reasoned that it would be best to send Pistorius for a thorough psychological evaluation.
She emphasized that it was imperative to assess his state of mind because of questions raised by the prosecution that Pistorius may attempt to argue that  he was not criminally responsible for the crime because of his anxiety disorder.
The psychiatric evaluation could reportedly last for a minimum of 30 days, BBC reports.
Pistorius is accused of deliberately shooting his girlfriend, Reeva Steenkamp, on the morning of February, 2013. However, he has claimed that he had thought Steenkamp was a burglar when he shot her to death on that morning.
Photo Credit: Gallo Images/Getty Images/www.theguardian.com