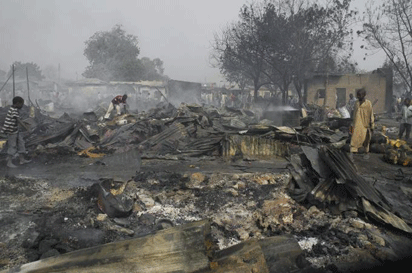 A suspected Boko Haram suicide bomber attacked a military post in Gwoza, Borno State on Sunday, killing three soldiers and wounding three others.
The military post is located near a secondary school in the region, The Guardian reports.
An eyewitness, Yakubu Haruna, stated that,the bomber sped through Warabe and Wala villages in a vehicle loaded with explosives, and hit the military post. The car subsequently exploded, resulting in the three casualties and wounded individuals.