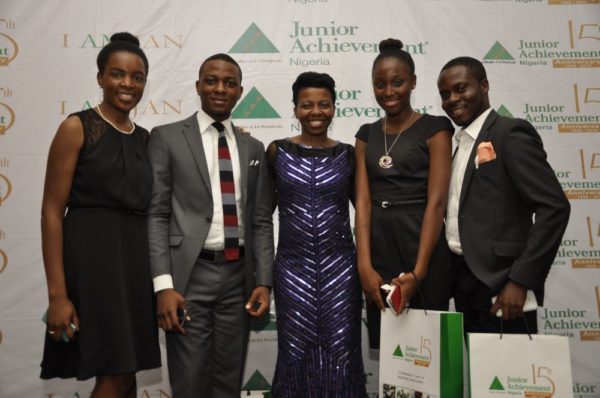 Junior Achievement Nigeria (JAN) celebrates 15 years of inspiring young lives in Nigeria!
This celebration included an "I Am JAN" Campaign which introduced carefully selected Ambassadors of JAN who are considered to be vital to the Nigerian economy due to the role they play as conscientious business leaders in their respective industries. These inspiring individuals were chosen to share their success stories and act as inspirations to the JAN students as they represent the future of JAN students.
In addition to the campaign launch, the JAN had a celebratory dinner on Thursday 22nd May 2014 at the Oriental Hotel, Lagos.
The evening kicked off with a cocktail reception where the JAN stakeholders had the chance to mingle and network. The event featured a documentary video of JAN over the past 15 years and a keynote message from Honorable Minister of ICT, Mobola Johnson.
The Chairman, Laoye Jaiyeola, the Founder, Simi Nwogugu and the Executive Director, Kunbi Wuraola of JAN all spoke during the event sharing how JAN has helped to champion the transformation of the minds of youth, with a goal to reach and impact a million young Nigerians by 2020.
 Another highlight of the evening was the unveiling of the Technology Delivery platform which is aimed at reaching more students and enhancing the programs offered. Awards were given to students, partners, volunteers and staff of JAN in recognition of their hard work and excellence.
To watch videos from the JAN Anniversary or to watch other JAN videos, you can visit their Youtube page HERE.
For more information on JAN, please visit www.ja-nigeria.org | Call 0817 201 3370 | Send an e-mail to [email protected]
_________________________________________________________________________
Sponsored Content