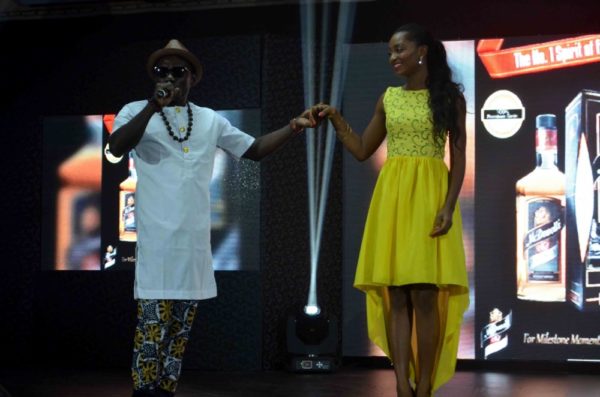 Oriental Hotel was abuzz with music, celebrities and lights on Friday 25th July 2014 as McDowell's launched its premium variant McDowell's No.1 Platinum Whisky in Nigeria.
At the event to celebrate the new spirit and a milestone moment, guests were treated to music by Blackmagic and Patoranking while Andre Blaze hosted the event.
Guests also got to experience more of the brand as they unveiled their TVC and other visual effects. The grand unveil was made by Barrister Mrs. Izoduwa Omagbon who set off an electrifying CGI sequence about the brand.
According to Ashok Capoor (President, Strategy, United Spirits Limited (USL)) – "McDowell's No 1 family is now far ahead in the game with half a million cases sald last year in Nigeria. Global expansion and the premiumization strategy has paid off significantly for this portfolio especially in creating the largest whisky franchise with the combined strength of McDowell's No. 1 whisky and McDowell's No. 1 Platinum whisky. The brand has created new benchmarks, be it contribution to USL's topline and bottom line, retail value or, growth vis a vis industry performance. The record breaking performance by McDowell's No. 1 is a reiteration of great faith affirmed in the brand by consumers and our trade partners."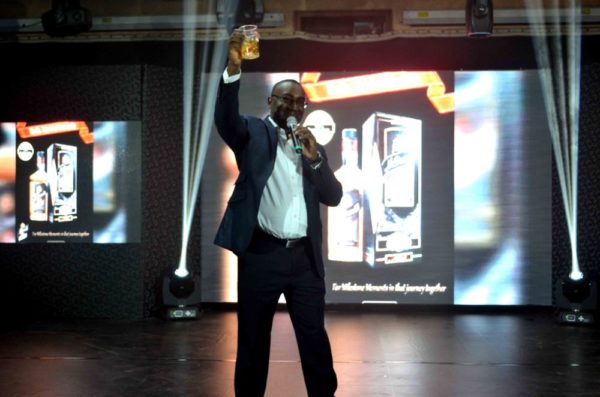 He later added, "Consistency in quality, innovative packaging, value packed innovations, strong sales push, has triggered the brand to capture disproportionate growth in the market. We have consistently launched new and premium variants across flavours to move consumers up the value chain and increase portfolio contribution."
Other performances were from a contortionist dance troupe; indeed the evening was a great celebration.
See more photos.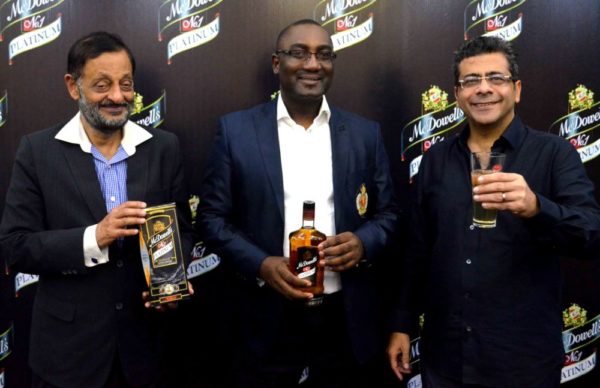 ______________________________________________________________________________________
Sponsored Content