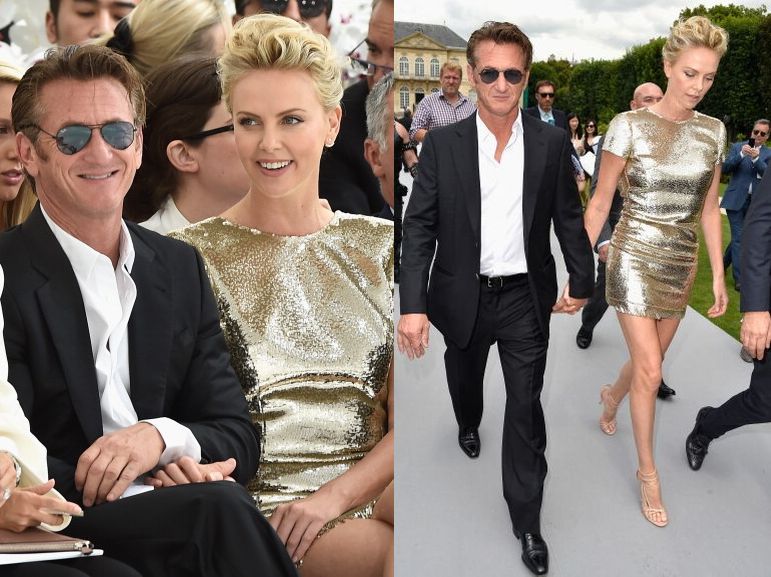 Every year during Haute Couture presentations, Paris always presents us with  daring Avant-garde pieces, fashionable guests and most times, couples.
At the Christian Dior Haute Couture presentation on Monday 7th July 2014, South African actress Charlize Theron brought her beau actor Sean Penn for the affair.
The Academy Award winners were all smiles and very touchy at the event. Charlize ever the style star arrived in a gold sequined dress by of course Dior, while Sean looked sharp in a black suit.
Photo Credit: Getty Images