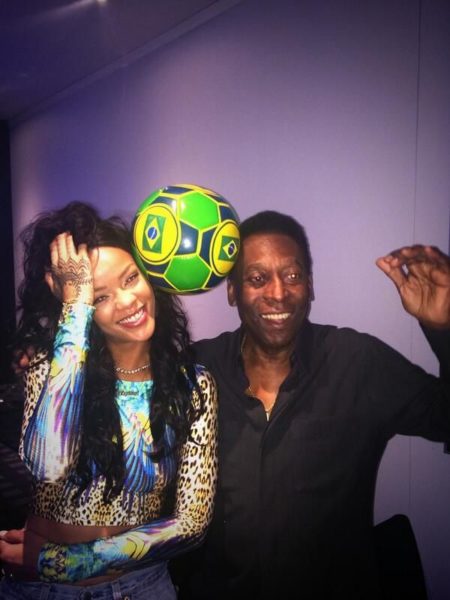 Bad Gal Ri Ri can cross out meeting Pelé off her bucket list.
Rihanna who is currently Brazil to join in the celebration of the World Cup tournament met one of Brazil's most loved footballers of all time.
After the meeting, Ri Ri and her close pals went to the nearest stream to sway in the waters.