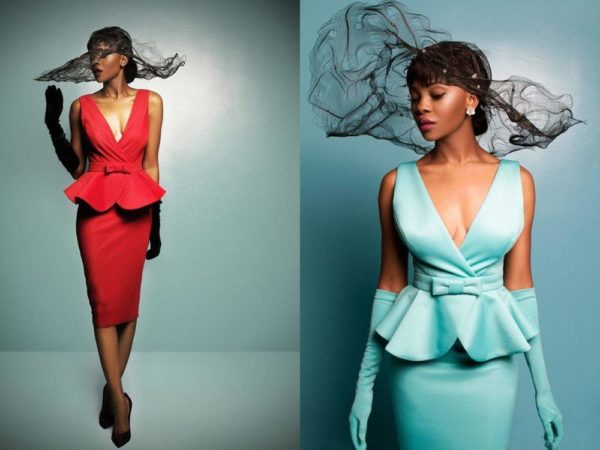 Get ready people, you're about to see something fabulous! Featuring model & TV presenter Zainab Balogun, Nigerian fashion label, Clan, has unveiled its latest project – the "Clan Classics" collection.
Owned by sisters Teni, Tiwa & Aba Sagoe – daughters of Nigerian fashion designer & icon Deola Sagoe, the label is giving us clean and sexy silhouettes with asymmetrical cuts, plunging necklines, peplum details, thigh-high slits, cut-outs, pant suits and accessories that all tie into its theme of old Hollywood glamour. Plus who can ignore how much Zainab is killing it with her sleek and sultry poses.
We have been expecting something awesome from the brand for a whole now as they've been teasing with behind-the-scenes images of Zainab, the collection and lookbook on their Instagram page.
Earlier on today, they finally unveiled the collection writing;
"CLAN Classics, exhibiting our timeless pieces. These pieces will be available all year round in chosen variations and upon personal requests. It was so much fun working with @lakinogunbanwo @zainabbalogun and @dfalana".
They also named pieces after Hollywood's most iconic females including Audrey Hepburn, as well as other interesting names including Melaina, Kalliope, Kassandra and Erika.
View the collection and see if you can guess which is the Audrey Hepburn dress.
Photo Credit
Photography: Lakin Ogunbanwo
Hair & Makeup: Debola Falana
Model: Zainab Balogun
Image Source: Clan Fashion Label (Facebook)