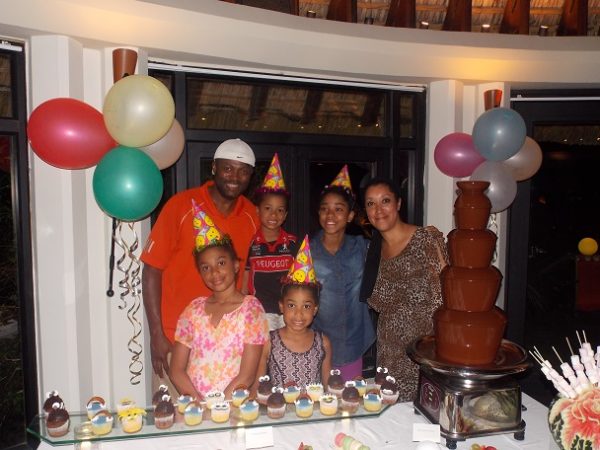 Today – Thursday 24th July 2014, young Nigerian filmmaker Zuriel Oduwole is 12 years old.
A surprise birthday party was held at Lux Resorts' Grand Gaube Resort. She was joined by her family and new friends who enjoyed lots of sweet treats including cupcakes, and chocolate fountain.
See photos from the celebration.