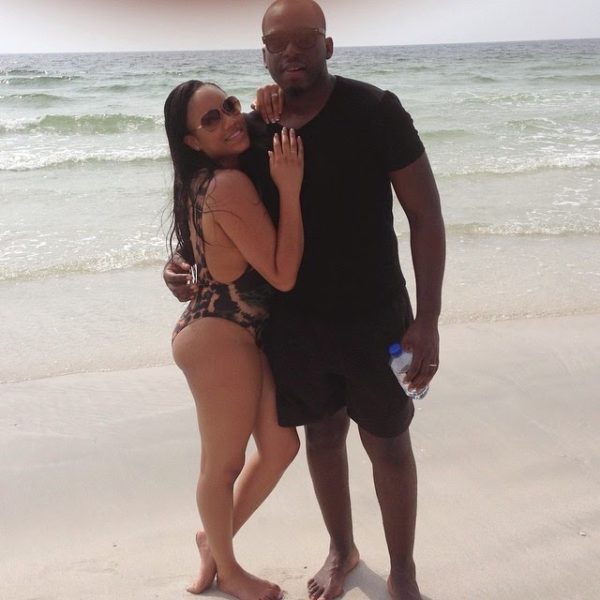 Look at the photo above, it is a loved-up couple on their honeymoon, is there anything wrong with the picture?
Over the weekend, this photo sparked conversations on social media. On Saturday 26th July 2014, Pastor of KICC Matthew Ashimolowo's son Tomi tied the knot with Sierra Leonean beauty Dorothy Jeneba Kamara in London.
A few days later, the couple embarked on their honeymoon in Dubai. They posted images of their experience on social media.
Tomi who is in a black shirt, and black shorts, stands tall next to his bride who is wearing a leopard print cut-out monokini…and it is getting a lot of backlash.
A lot of the people keep saying that "As a daughter-in-law of a pastor, she isn't meant to wear a revealing swimsuit".
Do you agree? After all she is on her honeymoon.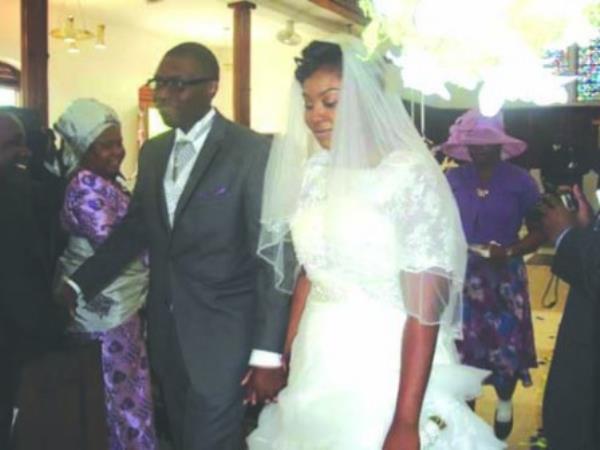 If you recall, Pastor Kumuyi's son John Kumuyi and his wife received various complaints in 2011 after their wedding because her wedding dress was "too revealing".
Although she wore a dress with a high neckline and full skirt, it was still deemed too revealing because it was not long sleeved.
It sparked outrage from church goers who took to social media to accuse the head pastor of allowing his daughter-in-law to wear a dress that isn't up to the church's dressing standards.
Do you think Pastor's daughter-in-laws are an easy target? Let's Talk About It!