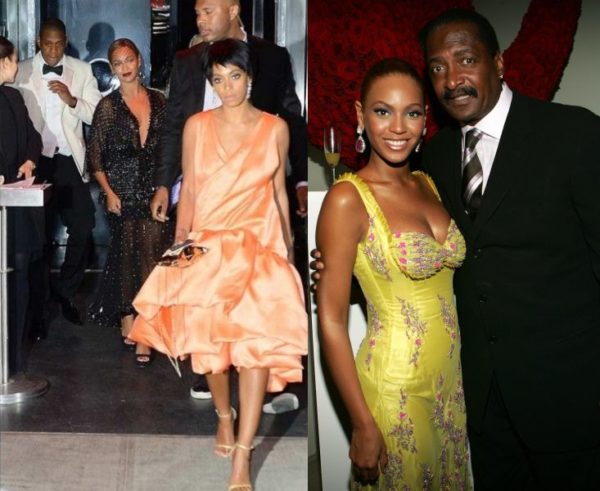 Papa Knowles finally speaks out about the elevator incident with Jay Z, Beyoncé and Solange Knowles – and it's not anything good.
Back in May, Solange was seen kicking her brother-in-law, while bey looked on in the video released by TMZ.
Mathew Knowles, the former manager of Queen Bey, spoke about the scandal in an interview with a radio show earlier in the week. He called it a "jedi mind trick" to sell the "On The Run" concert tickets
He told the Roula & Ryan show on Houston's KRBE, he said;
"I know, because we've done this. From experience, there's a tour going on.
"Sometimes ignite that tour. It's called a Jedi mind trick. The Jedi mind trick fools you a lot of times. So things you see are sometimes *makes magic explosion sound*."
After the host quizzed him on his incredible claims that the clan wanted the video out there, the father of the two superstar girls replied "All I know is the Jedi mind trick. Everyone's talking about it. Ticket sales went up. Solange's album sales went up 200 per cent."
It seems Papa Knowles is out of control. We all know that Jay Z  does not need Solange kicking him to sell tickets. The pair are worth billions.
What's your take?
Watch the clip!

Photo Credit: Getty Images