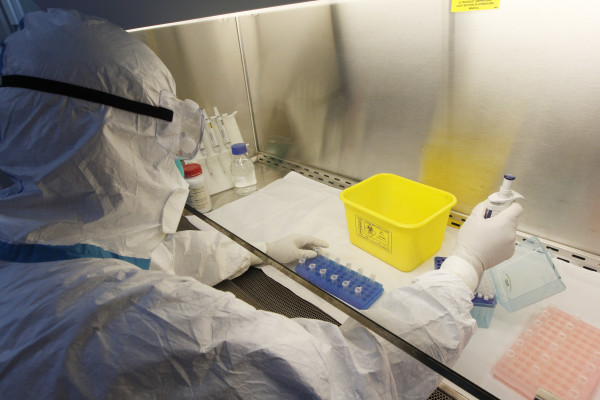 A Saudi Arabian man who was being tested for Ebola died suddenly today.
The man was suspected to have contracted the virus during a recent business trip to Sierra Leone, Baltimore Sun reports.
World Health Organization-certified international laboratories and Saudi authorities were conducting tests on the man, after he showed symptoms of viral hemorrhagic fever.
The country's health ministry says it is working to track the man's travel route to identify other people he was in contact with.
Photo Credit: Getty Images