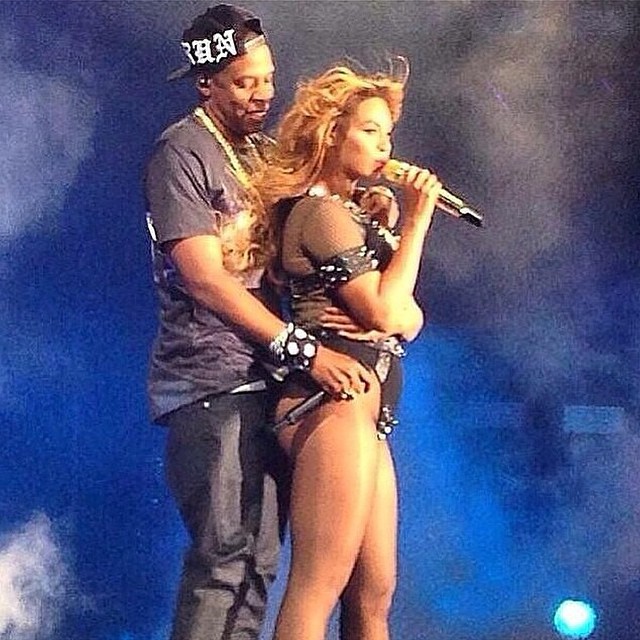 The Bhive is buzzing!
Beyonce and Jay Z are currently on the European leg of the "On the Run" tour kicking off with shows in Paris. During the Paris concerts, eagle-eyed fans claim to have seen Beyonce sporting a baby bump (see photos). To add, fuel to the fire, Jay Z swapped the lyrics to one of his songs -"Beach Is Better". If you watch the video, Jay Z can be heard swapping the lyrics "I replace it with another one" to "pregnant with another one."

No official confirmation yet from the power couple but time will tell!