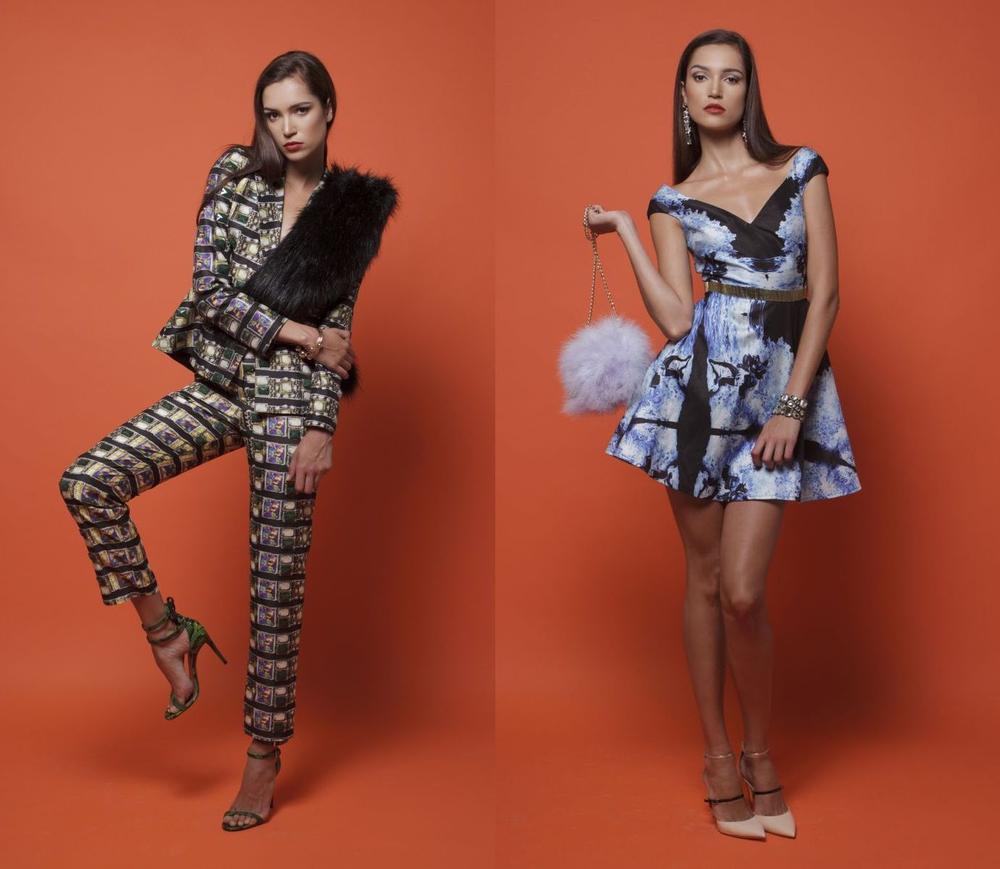 We love it when emerging designers come out with strong debut collections because that will determine the tone they set for their entry into the fashion world. For Nigerian Designer Wunmi Akinsola, entering strong is definitely what was on her mind when she created her label – Pearls and Portraits' debut collection.
The designs are inspired by picturesque prints each telling a story through each piece. The inspirations vary from pearl divers to jewellery shop front windows and more. The London-based label created printed tailored garments with luxury fabrics embroidered with gold detailing and Wunmi created some of the prints from her photography, paintings and drawings.
The aesthetic is based off of the elegant female who loves bold statement designs. The tailored shapes and retro prints can transform seamlessly from day to night and we are loving all the pieces. Check it out!
View the Lookbook
Check out the editorial Images
Photo Credit
Photography: Sophie. P
Makeup: Alison Cameron
Styling: Wunmi Akinsola
To find out more about the brand, visit their website: www.pearlsandportraits.com | Follow them on Instagram: @pearlsandportraits | Find them on Facebook: www.facebook.com/pearlsandportraits | Follow them on Twitter: @pearlsandportraits | Find then on Tumblr:  http://pearlsandportraits.tumblr.com/