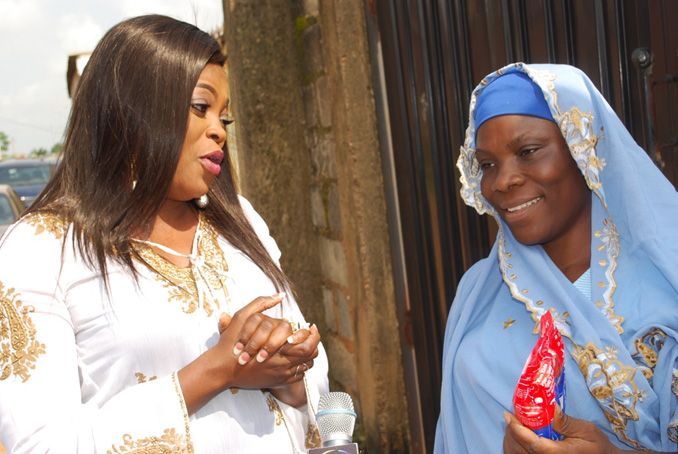 2 months after its launch, the New OMO Fast Action has been delighting consumers across the country with easy washing experience and wonderful gifts.
Consumers who have had a first-hand experience of the detergent said they are excited with OMO Fast Action based on experiencing the efficacy of the OMO detergent.
They disclosed this in the ongoing visits of OMO Ambassadors and Nollywood celebrities, Funke Akindele, Chioma Akpotha and Ali Nuhu to neighborhoods and markets across the country.
Badariya Musa, a student, said "The top of my school uniform is white. As a student, it is hard to maintain white. Before now I have laid my hands on different detergents to wash off the stains and I'm yet to be satisfied with their ability to give me desired result.
"Now, I have gotten an answer to the long washing period I have with my laundries especially my whites. I was pleased when I tried the New OMO Fast Action and discovered that it removes tough stains faster, leaving my cloth whiter."
Consumers have been winning various prizes in the ongoing neighborhood and market storms by the New OMO Fast Action Ambassadors; who have been knocking on doors and visiting markets with baskets full of goodies, rewarding loyal customers with various prizes ranging from Plasma TV, Iron, Toaster, Washing Machine and so on.
The consumers have been actively demonstrating and experiencing the power of the New OMO Fast Action alongside the celebrities. Funke Akindele has visited neighborhoods and markets in Lagos and Ilorin where she interacted and handed free samples of the New OMO to consumers. Her next visit will be in Osun State this week where she will pay surprise door-to-door visits and storm markets to reward consumers.
Ali Nuhu has toured Sokoto, Kebbi and Niger States delighting consumers in the North. His presence pulled a huge crowd who were eager to share Ali Nuhu's experience with New OMO. His next visit will be in Kaduna this week.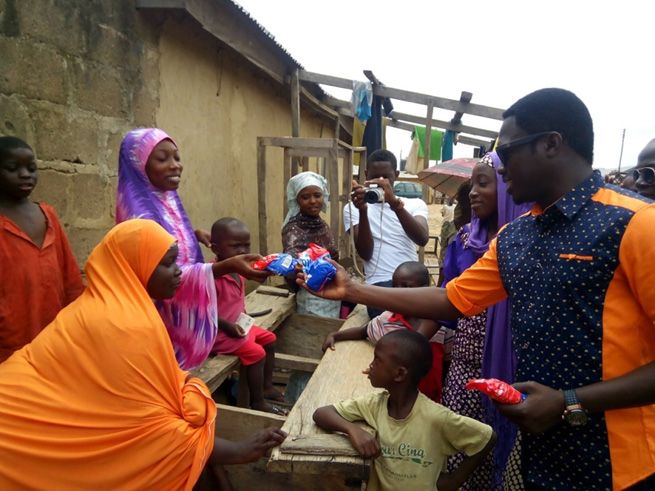 Another Ambassador, Chioma Akpotha, having visited Abia and Owerri will be visiting Enugu soon to delight and reward loyal consumers.
_______________________________________________________________
Sponsored Content