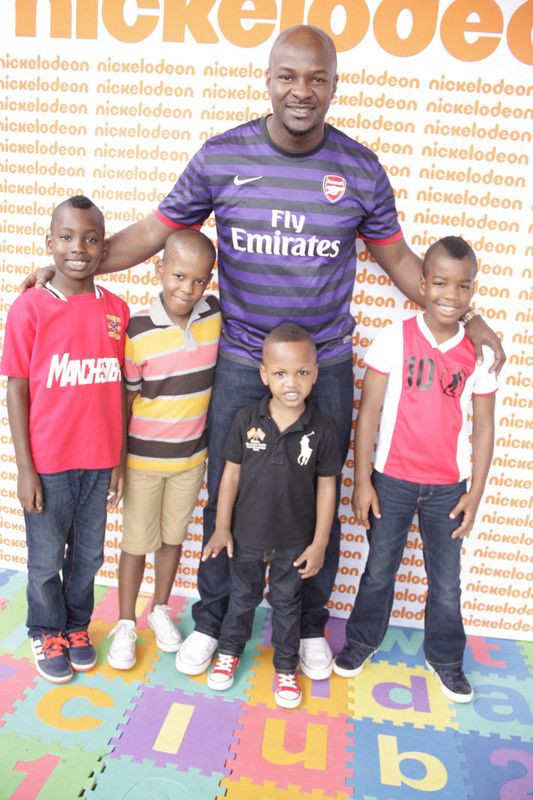 August kids had a lot to celebrate last weekend as kids & family channel, Nickelodeon, celebrated their Nickelodeon Birthday Club kids born in the month of August.
There was loads of fun had by all at the event at Johnny Rockets in Victoria Island, Lagos. Kids enjoyed learning the famous Johnny Rockets dance moves, played games to win prizes and had a tasty lunch of hamburgers and milkshakes. Parents were not left out of the fun either, as they competed in challenges to win prizes for their kids.
Also present at the Nickelodeon Birthday Club event were Alex Okosi (Senior Vice President and Managing Director of Viacom International Media Networks Africa), Colette Otusheso (Head of Marketing and Communications) and Seun Oratokhai (Nickelodeon Brand Manager).
The Nickelodeon Birthday Club is an exciting initiative by Nickelodeon Africa to celebrate their viewers in their birthday month.
The Cute Kids
Daddy, Mommy & Me
Fun, Games & Johnny Rocket Dance Moves
The initiative includes a monthly competition to win awesome birthday gifts, provided by Lego, and a chance to feature in the TV and online promotions! Nickelodeon Birthday Club kids also received invitations to monthly Birthday Club celebrations in Lagos. Parents can register their kids via the Nickelodeon website at www.nickelodeonafrica.com.
Also look out for the TV adverts on the Nickelodeon channel (DStv Channel 305) and on the Nickelodeon blocks on Silverbird Television.
____________________________________________________________
Sponsored Content