It's Friday! You have to get excited because we have 2 awesome movies hitting the cinemas today – Taraji P. Henson & Idris Elba in "No Good Deed"; Chloë Grace Moretz in "If I Stay"; and an extra movie joining our list – Helen Mirren in "The Hundred Foot Journey".
Yo can watch these and more movies at the cinemas with your significant others, loved ones, families and friends today – talk about the perfect way to start the weekend! Buy tickets at www.tripican.com now.
Our amazing Tripican Special Summer deals are still on and you can get amazing discounts and rates by simply visiting: tripican.com/page/summerdeals
Here are other movies showing this week for Genesis Deluxe, Ozone and Silverbird Cinemas. Check out www.tripican.com for movie information and show times. Enjoy!
Feature Movie: No Good Deed
Genre: Thriller
Starring: Idris Elba, Taraji P. Henson, Leslie Bibb, Kate del Castillo
Synopsis: Terri (Taraji P. Henson) is a devoted wife and mother of two, living an ideal suburban life in Atlanta when Colin (Idris Elba), a charming but dangerous escaped convict, shows up at her door claiming car trouble. Terri offers her phone to help him but soon learns that no good deed goes unpunished as she finds herself fighting for survival when he invades her home and terrorizes her family.
Watch the Trailer for "No Good Deed"

Genre: Drama
Starring: Chloë Grace Moretz, Mireille Enos, Jamie Blackley, Joshua Leonard
Synopsis: Life changes in an instant for young Mia Hall after a car accident puts her in a coma. During an out-of-body experience, she must decide whether to wake up and live a life far different than she had imagined.
Watch the Trailer for "If I Stay"

Genre: Drama, Romance
Starring: Helen Mirren, Om Puri, Manish Dayal, Charlotte Le Bon
Synopsis: The Kadam family leaves India for France where they open a restaurant directly across the road from Madame Mallory's Michelin-starred eatery.
Watch the Trailer for "The Hundred-Foot Journey"

Genre: Drama
Starring: Omoni Oboli, Majid Michel, AY, Uru Eke, Lepacious Bose, Bishop Seun Akindele, Sylvya Oluchy, Chika Chukwu
Synopsis: The movie revolves around two women, in a simple twist of fate, find their worlds colliding with each other. Their lives are turned upside down as they meet two men, who are on a different path in life until unusual circumstances bring the women into their lives.In a maze of deception, lust, pain, jealousy and intrigues their lives are rearranged in ways that they did not foresee as they try to make sense of finding love in unusual places.
Watch the Trailer for "Being Mrs Elliot"

Into the Storm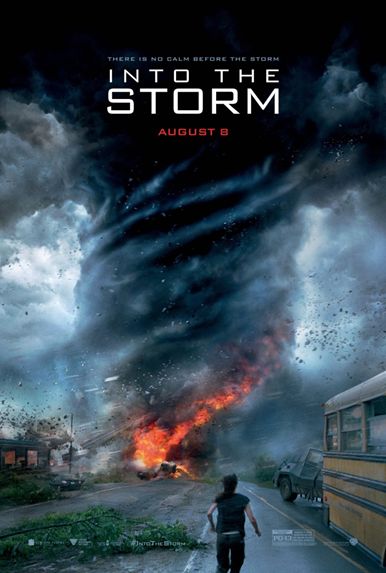 Genre: Action, Thriller
Starring: Richard Armitage, Sarah Wayne Callies, Matt Walsh, Max Deacon
Synopsis: Storm trackers, thrill-seekers, and everyday townspeople document an unprecedented onslaught of tornadoes touching down in the town of Silverton.
Watch the Trailer for Into the Storm

Lucy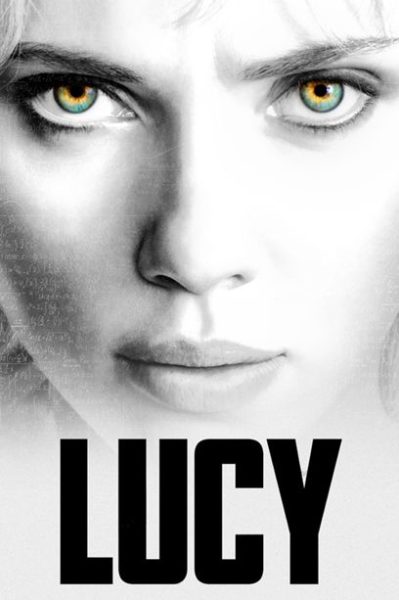 Genre: Action, Sci-Fi
Starring: Scarlett Johansson, Morgan Freeman, Min-sik Choi, Amr Waked
Synopsis: A woman, accidentally caught in a dark deal, turns the tables on her captors and transforms into a merciless warrior evolved beyond human logic.
Watch the Trailer for Lucy

Genre: Action, Crime, Thriller
Starring: Mickey Rourke, Jessica Alba, Josh Brolin, Joseph Gordon-Levitt
Synopsis: Some of Sin City's most hard-boiled citizens cross paths with a few of its more reviled inhabitants.
Deliver Us from Evil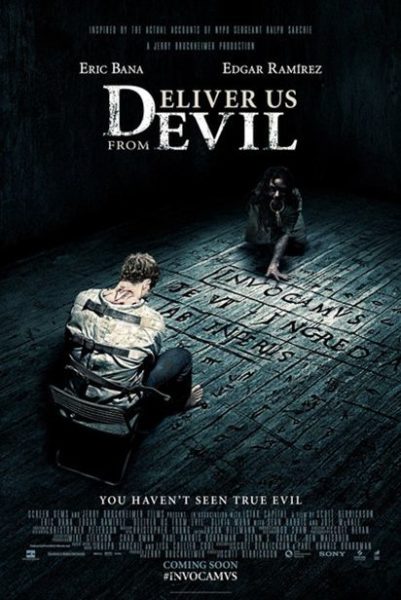 Genre: Crime, Horror, Thriller
Starring: Eric Bana, Édgar Ramírez, Olivia Munn, Chris Coy
Synopsis: NY police officer Ralph Sarchie investigates a series of crimes. He joins forces with an unconventional priest, schooled in the rituals of exorcism, to combat the possessions that are terrorizing their city.
Chef
Genre: Comedy
Starring: Jon Favreau, John Leguizamo, Bobby Cannavale, Emjay Anthony
Synopsis: A chef who loses his restaurant job starts up a food truck in an effort to reclaim his creative promise, while piecing back together his estranged family.
Single, Married & Complicated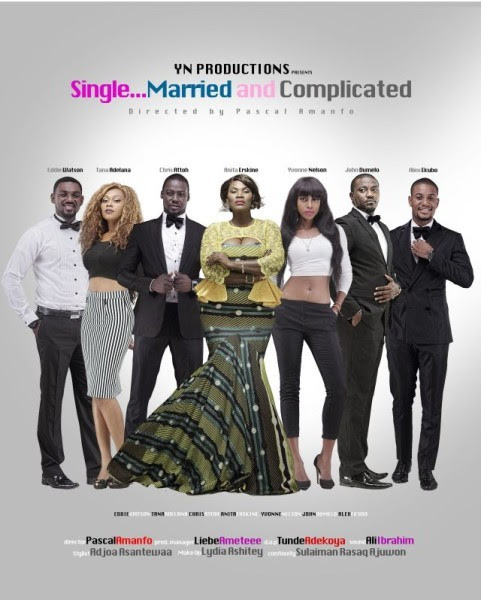 Genre: Action, Comedy, Drama
Synopsis: What do men really want? That's what this movie is all about.
Starring: Chris Attoh, John Dumelo, Nollywood's Alex Ekubo, Eddie Watson, Nollywood's Tana Adelana, Anita Erskine and Berla Mundi, Yvonne Nelson
The Expendables 3
Genre: Action, Adventure, Thriller
Starring: Sylvester Stallone, Jason Statham, Jet Li, Antonio Banderas
Synopsis: Barney and his team, known as "The Expendables", come into conflict with ruthless arms dealer Conrad Stonebanks, the Expendables' co-founder, who is determined to destroy the team.
Planes: Fire & Rescue
Genre: Adventure, Animation, Comedy
Synopsis: When Dusty learns that his engine is damaged and he may never race again, he joins a forest fire and rescue unit to be trained as a firefighter.
Starring: Dane Cook, Ed Harris, Julie Bowen, Curtis Armstrong
Let's Be Cops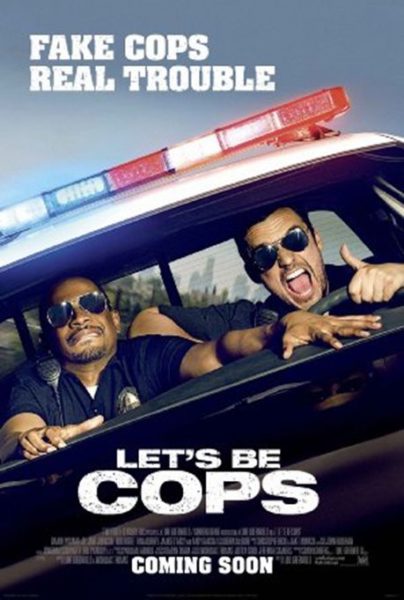 Genre: Action, Comedy
Synopsis: Two struggling pals dress as police officers for a costume party and become neighborhood sensations. But when these newly-minted "heroes" get tangled in a real life web of mobsters and dirty detectives, they must put their fake badges on the line.
Starring: Nina Dobrev, Angela Kerecz, Jake Johnson, Damon Wayans Jr.
Hercules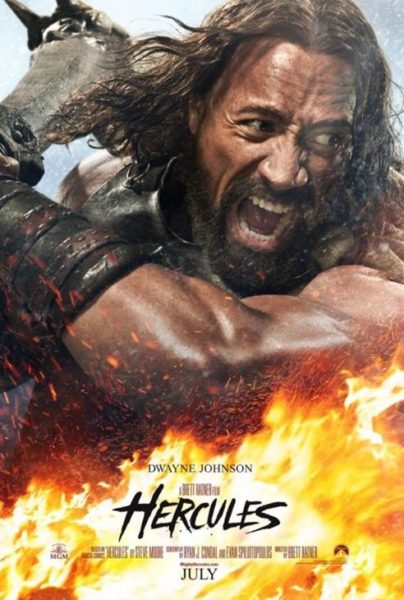 Genre: Action, Adventure
Synopsis: Having endured his legendary twelve labors, Hercules, the Greek demigod, has his life as a sword-for-hire tested when the King of Thrace and his daughter seek his aid in defeating a tyrannical warlord.
Starring: Dwayne Johnson, Irina Shayk, Rebecca Ferguson, John Hurt
Guardians of the Galaxy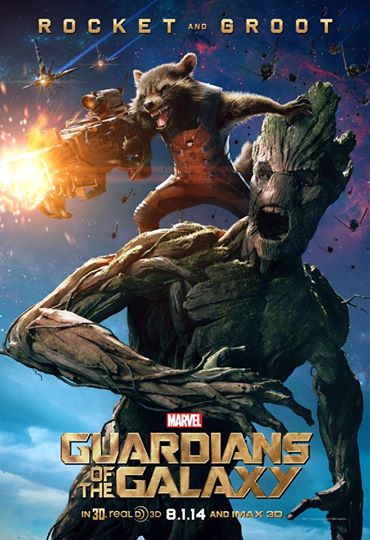 Genre: Action, Adventure, Sci-Fi
Synopsis: In the far reaches of space, an American pilot named Peter Quill finds himself the object of a manhunt after stealing an orb coveted by the villainous Ronan.
Starring: Chris Pratt, Zoe Saldana, Lee Pace, Karen Gillan
Half Of  A Yellow Sun
Genre: Drama
Synopsis: The lives of four people during the struggle to establish an independent republic in Nigeria.
Starring: Chiwetel Ejiofor, Thandie Newton, John Boyega, Anika Noni Rose, Onyeka Onwenu
For these and more, visit www.tripican.com