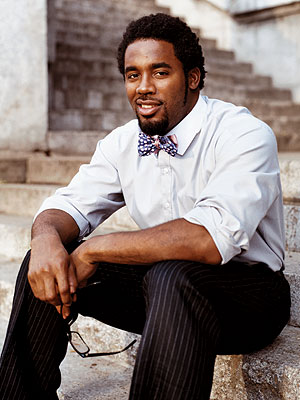 Am I the only one who feels an annoying frustration when I read a book that ends with a cliffhanger? Even worse when it's a movie that doesn't LAND one way or the other? I find it so utterly disturbing that I start to imagine all sorts of possible endings that the writer may or may not have considered. The movie, Gone Girl, thoroughly left me unsatisfied. You know, one of those things which have endings that just screw up your mind. It's not as bad as Inception, but as we walked out of the cinema, my friend and I kept plotting alternative trajectories that the movie could have taken.
So, after all that self-induced brain work, I grabbed my phone to unwind on Twitter and Instagram. Alas, there was drama on Nigerian Twitter; and somehow or the other the conversation descended into the usual foray. The words 'haters' & 'jealous people' were bandied about for good measure.
Scrolling tweets, I got the general idea of the furore and at the bottom of it all was the element of success. The issue was whether or not to question the ethics of a successful person's business practices. If a person is successful, surely the path to success isn't of relevance. Or is it?
Success is one of those achievements that is measured by varying standards. For some people it's by their family and kids; for others it's about their professional achievements. For yet another set of people, it's about how much money they have and how much relevance that the money enables them to purchase. However, in Nigeria, it almost seems that there is a consensus that money is the S.I unit for success.
"You're talking about her ethics but she stays winning. Houses. Cars. Holidays Abroad. What do you have?"
"You're saying he can't sing, but he's making more money than three generations of your family would ever make."
On the flip side, we had people who said things along this vein, "So if I criticized a wealthy thief, it's "bad belle." Pls shattap! This warped argument is symptomatic of everything wrong with Nigeria."
I was looking for something to help me calm down, not push me further into a state of distress. So in the spirit of fun, ease and light, I grabbed my phone to ask a few friends how they measure 'success'. My friend, Mne said "LOL. It is being able to buy a full scale cooker with oven and grill." She then reminded me of how when she was moving into her flat, she was advised to limit herself to buying a table top burner because she was single. According to the advisor, the full scale burner was an indication of being settled and being successful, thus scaring prospective suitors away. She then asked him if she could buy a steam iron or if it was okay to just manage a coal powered one. Surely, it wouldn't do to show that she was successful enough to purchase an iron.
Another friend said that he measured success by 'happiness'. Asking him to clarify, he said "you know a person can have money and not be happy. But money helps." (Ahah! Back to money.)
Another friend said that she would see her life as a success only when her kids turn out to be decent and morally upstanding adults.
Someone who has been struggling with nicotine addiction told me that his definition of success was being able to restrict himself to 2 sticks of cigarettes a day.
Success means different things to different people. So should one person be judged for having a particular yardstick for his/her own achievements? Or is there a universal definition by which we all unwittingly measure one another?
Either way, whatever you decide to pursue as your life goals, make sure you rock at it, by your standards and by whatever universal standards there are. After all, how else does one justify having lived in this world of uncertainties?
Have a fabulous week ahead. Have a restful holiday and for those of us on the grind… let's make it count! Don't forget to share your personal definition of success with us.
Peace, love & cauliflower.
Toodles!
Photo Credit: thisisyourconscience.com