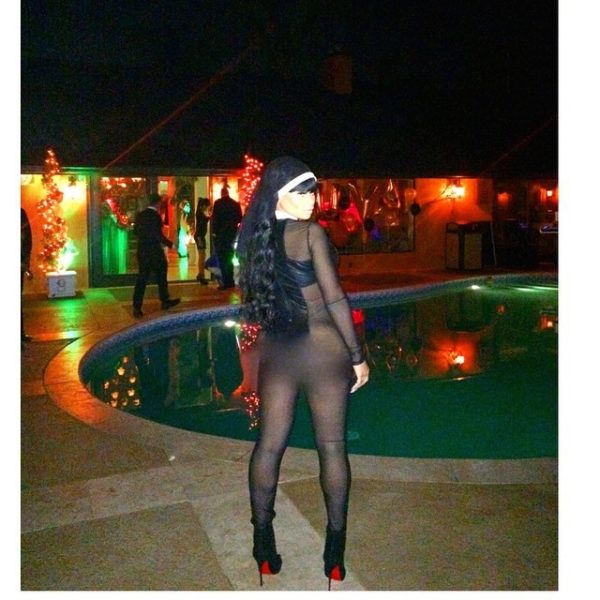 Warning: The photos in this post are NSFW (not suitable for work).
Halloween is fast approaching, and our brothers and sisters in 'obodo oyibo' (abroad) will be dressing in creative and crazy costumes alike.
Amber Rose, an October 'baby', held a Halloween themed birthday bash for turning 31.
At the party, guest and also a former stripper like the birthday girl, Blac Chyna, rapper Tyga's estranged fiancee and mother of their son Cairo, dressed up as a sexy nun, baring her bum in a bodysuit and rocking Christian Louboutin booties.
Appropriate or nah?
***
Here are the 3 photos she posted on her page: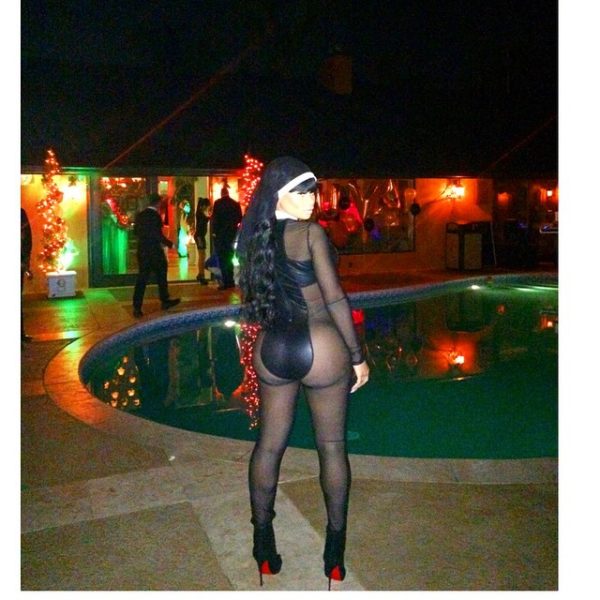 Photo Source: instagram.com/blacchyna