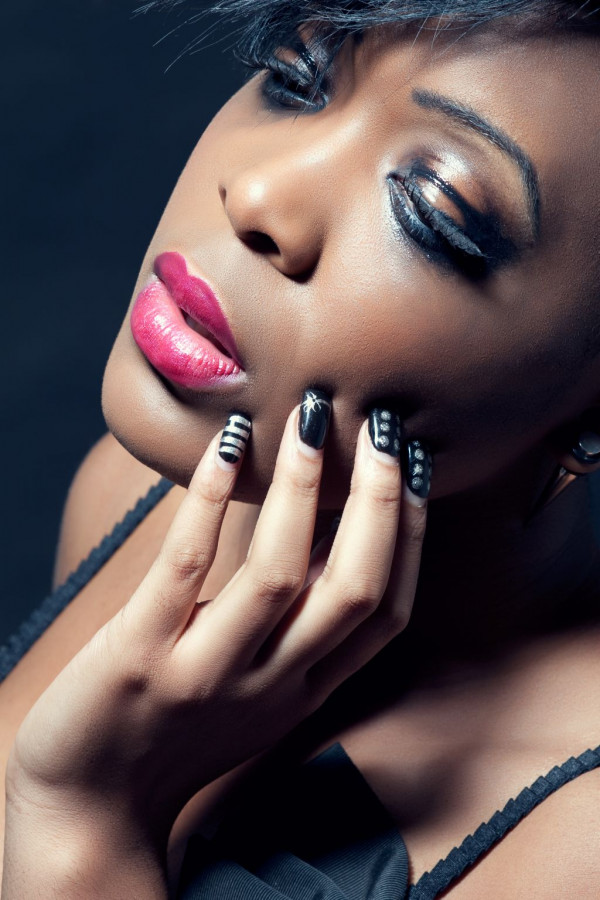 Sometimes faking it can go really, really south!
A few weeks ago I had a bad artificial nail experience at a salon in Lagos. I had gone to get my hair done at my regular salon and was feeling a bit 'extra' so decided to get my 'nails did as well'. Fair enough the nails looked great, but later that night I realized my cuticles and nail beds had started to swell and turn black. At first I felt my skin was just reeling from discomfort since the last time I had gotten my nails done was in May for a wedding. But by the next day I knew that was not the case.
I had to dissolve the nails and realized not only had the salon attendant used too much glue on my nails, but had literally placed the fake nails under my nail beds. Long story cut short, my natural nails are still recovering.
This isn't the only story of horrible fake nail encounters I've heard, and I think it's high time we get some basic information out there that could help you prevent some of these major issue so you avoid bad experiences totally.
Here are a few tips to guide you through your next visit to the salon.
1. Salons are usually really busy with loads of customers demanding different things, and most of the time beauty deals with timing. So the last thing you want is an attendant rushing your nails so much that she doesn't remember to sterilize her tools. Be sure to ask if the tools are sterilized and if you know the attendant will give you that "what do you mean" stare, you can bring your own. This way you're sure of where the tools have been and are safe.
2. Try your best to book ahead and keep to time. You know those days when you rush into a salon and beg the lady to just 'sharply' do your nails because you're in a hurry. Yeah, those times usually end up bad – it's either you have to settle for mediocre service, your nails don't last, they use the wrong colour – something goes wrong.
Booking ahead helps you and the person get ready so you have the best and most professional service. If they don't keep to time or honour your booking, then you might want to change your salon.
3. Beware of excessive filing. You know those moments when that wicked aggressive woman keeps filing your nails like you're coming for a permanent fixture. It's best you stop her. If you file your nails too much, you might end up with very thin and brittle nails that could get damaged (sometimes permanently) when the artificial nail is taken off. Be sure to get a light buffer instead.
4. This may sound like I'm asking you to stop breathing, but if you know you do a lot of manual labour like dish washing, gardening, cleaning etc, you might want to stay away from artificial nails in whole or reduce the exposure of your fingers to dampness.
In the course of your work you could loose nails, and that could create openings between the real and fake nails that can get infected and even change the colour of your nails beds. A simple solution would be to war gloves.
5. Give your nails their usual check up. Every 2/3 weeks, head back to the Salon for a re-wrap or seal. This helps limit the bacteria that sneak into your nails and give your nails a refreshed look and feel.
I hope I have been of service to someone out there and if you're a newbie to fixing artificial nails, be sure to test one nail and brand out first for about a week, and then you can go for the whole pack when you're comfortable with your choice.
I shared my experience on fixing nails, be sure to share yours too. Have you had a bad artificial nail experience? Did you swear off nails and eventually go back like I did? Let's share.
Photo Credit: Dreamstime