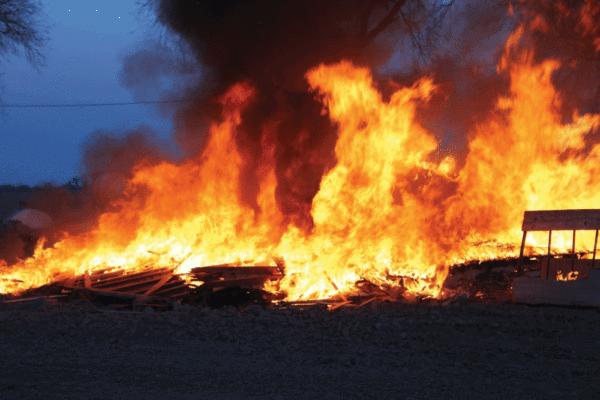 On Saturday, October 18th, there was an explosion at a mini estate that belongs to former Secretary to the Edo State Government, Osagie Ize-Iyamu.
The explosion occurred at 10:30pm on Denis Osadebey Way in Benin, Punch reports.
According to reports, the source of the explosion was an Improvised Explosive Device (IED) which was said to be planted at the entrance of the housing estate, a dental clinic belonging to Ize-Iyamu's wife, and some residential apartments.
No lives were lost in the explosion, but some buildings were damaged.
Preliminary investigations have revealed that the explosive device was thrown into the estate by an individual from outside the estate. The IED had been recovered by security operatives, and some arrests have been made.
Ize-Iyamu, who is a People's Democratic Party (PDP) chieftain, is alleging that the All Progressives Congress (APC) and the state government are responsible for the attack.
*Photo is for illustrative purposes only*